Can we help?
If you would like to discuss how we can help your business connect with a global pool of African talent, please get in touch.
A connected solution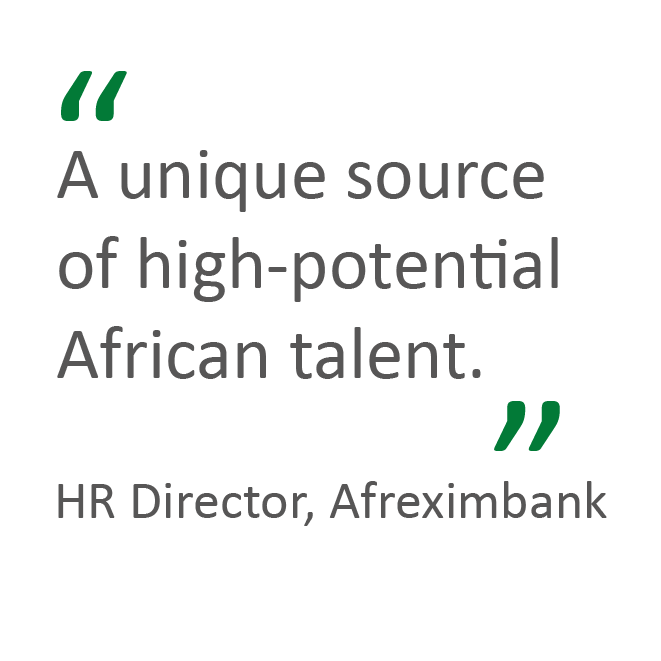 You can use the Careers in Africa platform as a set of individual services, or combine multiple services into an end to end process. For example, combining an Insight Report, Engagement Profile, Sourcing Campaign, Recruitment Day and Shortlist Creation would give you a programme spanning understanding, engagement and recruitment, up to the final interview stage, for a fixed fee. Of course,
we could support right through to on-boarding too, or just provide the Sourcing Campaign and Recruitment Day, because our connected Careers in Africa solution is completely customised to your business.
A completely customised approach
We focus on connecting you with the talent pool in the most effective way. That means every part of the Careers in Africa solution can be customised to your business, from insight reports, to sourcing channels, to selection processes. To find out how our solution can fit into your strategy, process and objectives, just get in touch and tell us what you want to achieve.
[easy_contact_forms fid=20]
Telephone:
+44 (0) 20 8834 0300
Address:
The Light Box,
111 Power Rd,
London W4 5PY
United Kingdom