ED&F Man Graduate Programme 2017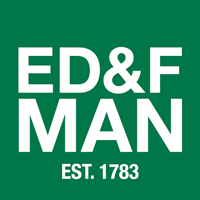 ED&F Man – Truly Global
ED&F Man is an agricultural commodities trading company, specialising in sugar, coffee, molasses, grains and animal feed. They also provide access to commodity and capital markets through their financial services ('Capital Markets') division.
Established in 1783, ED&F Man is headquartered in London and has 7,000 employees in more than 60 countries.
What do they do?
They source, store, ship and distribute agricultural products including coffee, sugar, molasses and grains. They trade those products around the world, and with some, they process and brand them for industrial customers and the supermarket shelves.
They help many of their customers manage pricing risk through financial products. For others they act as a broker, executing orders for hedge funds and professional traders. And they do their own clearing through exchanges, such as the Chicago Board of Trade and the London Metals Exchange.
Graduate Programme 2017
Their programme is aimed at graduates starting their career who have a flair for business and relationship-building and are motivated towards a career in one of their commercial teams (for example brokerage or physical commodities trading).
The programme lasts for 18 months, during which you will experience an overseas assignment in one of their major hubs, as well as being hosted in at least two of their corporate teams (for example operations, research or risk). You will be based in the city of your destination team, this could be a bustling city such as London or New York, or in East Africa where we also have places available.  For the full list of destinations available, click here. 
Develop your career 
You will develop an in-depth understanding of a core area of capital markets or the agricultural supply chain and gain exposure to the end-to-end commercial process.
Before the end of your programme, you'll land as a trader in one of their commodities teams (coffee, grains, sugar, liquid products) or in a similarly commercial role in their capital markets team, so you'll have plenty of opportunity to use your training in your new role, whilst continuing to learn.
Skill required 
Masters or degree level: Ideally you'll have a rounded education that demonstrates a flair for numbers, finance or economics, and a passion for a broader subject – perhaps you've studied agribusiness, supply chain, or engineering
Commercially minded: Your CV will demonstrate an interest in, and understanding of, business – if you can think of a commercial project that you have worked on, describe it in your cover letter
Experienced at building relationships: Convey when you have used your skills to connect with others and build relationship.
Flexible: To new and different opportunities. ED&F Man  is open-minded and enthusiastic about the new and different.
Multilingual: Display your language skills and what has led to your interest in working for ED&F Man.
Application Process and Timeline
Closing date for applications: 8 January 2017
Online testing stages – February 2017, Assessment centres – March 2017
Offers – April 2017
Start date – September 2017
Please note that you will be redirected to ED&F Man website to complete your application.
For any questions on your application process, please get in touch with ED&F Man's recruitment team.