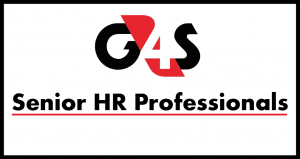 To prioritize Safety in the Business
Team Work and Collaboration
To lead in HR projects as they arise.
To oversee the maintenance and development of all Company HR Policies and Procedures.
Encourage the business to optimise operational efficiency and cost effectiveness through ensuring the key operational HR related processes e.g. labour cost control, pay design, recruitment, payroll, screening, time and attendance controls are continually reviewed and improved.
Ensure the business complies with the HR minimum standards and report monthly HR KPI's. 
Best People
Ensure processes are in place to systematically identify, develop and maintain a pipeline of high potential managers.
Ensure appointments to key roles are filled by people with the right level of capability to perform effectively.
Customer Focus
Providing HR input to tenders and customer contracts.
Raising management performance through coaching line managers to be effective people managers.
To build close, open, honest relationships with Heads of Departments and managers through consultation and advice.
Performance
Monthly reporting on HR Related and Compliance matters to the Africa Regional Office
Maintain and develop HR systems to effectively support the business.
Introduce process improvements to reduce costs or improve service levels.
Provide management information and HR KPI measures.
Ensure HR capability is appropriate for business needs.
Ensure employees have appraisals with constructive dialogue on performance, development needs and career aspirations and that this information is used in development, talent and succession processes.
 Expertise
Providing employment law advice, both remotely and face to face in complex situations including tribunals.
Influence thinking on organisational issues through understanding the implications of planned changes e.g. acquisitions, new sectors, services etc and how these will translate into necessary changes to organisational design, roles, people, capability building, cultural alignment etc.
Integrity
Communicating and negotiating with employees and unions as appropriate.
Promote effectively the G4S brand and EVP's through appropriate media channels used for recruitment.  Ensure efficient and effective recruitment, selection and screening methodologies are used and that the company's interactions with candidates enhance the group's reputation and brand.
Ensure the business deploys appropriate methods for managing works councils and trade union relationships constructively both inside and outside of the Ethical Employment Partnership. 
Take opportunities to raise the profile of the organisation and to promote our brand as a good and progressive employer.
Input or advise on the organisational and people aspects of major bids to ensure the company uses this to differentiate wherever possible.
General HR experience at a management level
Experience of disciplinary/grievance/redundancy and ill health issues
Well-developed knowledge and understanding of local employment law and best practice within HR
Experience of developing HR policies and processes
HR Professional Qualification
Well organised and able to prioritise a busy workload
Competencies:
Leading People
The capacity to lead others in the achievement of their objectives
Delivering Performance
The capacity to deliver performance through self and others
Managing Professionally
The capacity to manage self and others professionally at all times
Collaborating and Co-operating
The capacity to identify and share best practice and/or resources
Driving Change
The capacity to role model and drive change
Minimum qualification:
Relevant tertiary qualification in HR Management
Minimum 5 years' experience as HR practitioner
Knowledge of Labour legislation