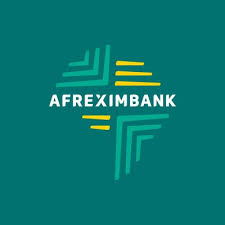 The role is supposed to help the Bank to achieve its mission "stimulating a consistent expansion of and diversification of African trade so as to rapidly increase Africa's share of global trade, while operating as a first class, profit oriented, socially responsible financial institution and a centre of excellence in African trade matters" by providing professional service and support for the effective implementation and use of the Bank's Management Information System.
Nature & scope
The role of the position holder will be to provide functional support and configuration management of the Bank's Core Banking application in line with business Service Level Agreements (SLA). The responsibilities of the role also include facilitating seamless integration with other interdependent software applications, business analysis and requirements gathering, application testing, report development, training of end users and management of service level agreements with application vendors.
Duties and responsibilities
Functional support of the Core Banking system and interdependent interfaces
Configuration, patches, update and upgrade management of the Core Banking system
Manage and support integration of the Core Banking system with other interconnected applications
Provide business analysis and requirements gathering support for end-users
Draft and Implement the IT Disaster Recovery Plan in collaboration with the IT team.  Ensure that Core Banking Application, tools and data are available on the disaster recovery site at any time required.
Document any necessary procedure related to Core Banking application for reference.
Anticipates Core Banking application problems and implement preventive measures.
Investigate and install enhancements and operating procedures that optimize Core Banking  application availability
Develop management information reports and dashboard using business objects, crystal report and other applicable tools.
Design and manage data warehouse applications and tools
Manage Service Level Agreement (SLA) with application service providers
Actively manage the timely resolution of outstanding defects or issues impacting the business
Support the preparation of key presentations, strategy documentation and other documents
Handle and implement requests for application customizations
 Provide end-user training
Investigate user problems, identify root cause, determine possible solutions, test and implement solutions
Any other duties as may be assigned by management.
Skills, Knowledge and Attitude
Bachelor's degree in Computer Science, Information Technology or other relevant degree from a recognized University, a Master's degree in a relevant field or a recognized professional qualification in lieu.
Minimum of 8 years' experience in Core Banking support & configuration management in a modern international ICT environment.
Implementation and management experience of Core Banking Software (Finacle particularly) very desirable.
Demonstrated expertise in managing banking application support processes including application defect management
Demonstrated expertise in Solution architecture and system development life cycle
Strong analytical and problem solving skills
Working knowledge of system testing
Ability to develop customized software applications from functional specification
Knowledge of Agile development framework
Demonstrated experience in software application implementation
Demonstrated experience in managing service level agreement with application service providers
Knowledge of business reporting tools such as business object, crystal report and reporting writing
Ability to communicate and function in a culturally diverse and change oriented setting;
Excellent verbal and written communication skills in English. Knowledge of the Bank's other working languages is an added advantage
Willingness to travel and to work long hours where required in order to achieve the Bank's objectives;