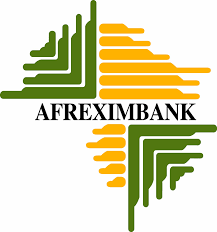 The African Export-Import Bank (Afreximbank) is a Multilateral Financial Institution established in 1993 by African governments, African private and institutional investors as well as non-African financial institutions and private investors for the purposes of financing and promoting intra and extra African trade.
Currently, they are seeking a Manager, Research (Statistics).
Role
As a Manager, Research (Statistics) you will be responsible for the overall collection and management of the Bank's data – operational, macroeconomic and trade. The role will also include generation of econometric output including graphs for various research and Bank reports, and also participate in the preparation of technical reports for Senior Management, the Board of Directors and Shareholders.
Key Areas of Responsibilities:
Consolidation and contribution to the enhancement of research methodology in the preparation of required studies in the areas of trade, trade finance and economic development issues important to Africa
Collection, consolidation, and monitoring of key economic and trade data covering the globe, major trading regions, global trade with Africa and intra-African trade to guide Bank policies and operations
Analyzing and interpreting statistical data in support of Bank operations and policy formulation Identifying relationships and trends in data, as well as any factors that could affect the distribution as well as co-variance to ensure soundness of research
Analyzing trade and macroeconomic data and organizing output to produce timely report to inform the work done by Bank's staff and clients
Monitoring and updating of balance of payments dynamics for African countries Supporting research on economic growth and trade forecasts, and access to key data Supporting relevant Departments of the Bank to carry out their operations
Contributing to the preparation of reports, including the African Trade Report, as well as other periodic reports and their presentation to colleagues, Senior Management and the Board in enhancement of the Bank's knowledge management capabilities
Producing relevant graphs, charts; tables; and building databases as needed
Contributing to the preparation of regular research reports to monitor developments in global trade and trade finance as well as the Bank's key markets and products and providing timely analyses on their likely impact on the African economy and the Bank's operations Leading ongoing efforts to build time series data on trade and trade finance in Africa
Participation in the conduct of cutting-edge research in economics, ranging from theoretical methodological issues to applied economics touching on trade development and financial issues covering sectors such as agriculture, manufacturing and services
The Success Applicant Must Meet the Following Criteria:
PhD degree or equivalent in Economics or other related field from a recognized University
Sound experience of at least 8 years in Statistics or economic research and analysis, in a reputable organization and experience in trade and development economics will be an advantage
Demonstrated experience in preparing and presenting research papers for use by the financial services industry and an expert understanding of quantitative and qualitative research and statistical methods
Demonstrated experience in collection, monitoring and analysis of large data
Demonstrated experience in forecast and development impact analysis
Ability to analyze and draw reasonable statistical inferences from the analyses of financial and economic data; good knowledge of banking practices in Africa
Excellent knowledge of trade-related models
Good knowledge of statistical and econometric software necessary for analyzing large volumes of data (e.g. SPSS, STATA, E-Views, Mathlab, SAS, MICROFIT, PcGive, Excel spreadsheet, etc.)
Familiarity with major trade database including those of ITC, WTO, and UNCTAD
Ability to interact with senior officials of banks, corporates and governments and to represent the Bank at important professional fora where oral presentation of technical and professional papers will be necessary to a technical and professional audience
Excellent verbal and written communication skills in English. Knowledge of the Bank's other working languages is an added advantage (French, Arabic and Portuguese)