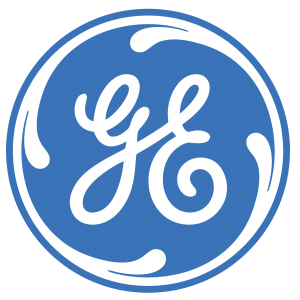 GE is the world's Digital Industrial Company, transforming industry with software-defined machines and solutions that are connected, responsive and predictive. Through our people, leadership development, services, technology and scale, GE delivers better outcomes for global customers by speaking the language of industry.
Role Summary/Purpose
The Region Quality Manager ensures the region achieves its objectives in terms of Sustainable Development, Quality and Continuous Improvement, by identifying the challenges and associated risks and opportunities, anticipating potential changes in its environment, adapting the Region QMS efficiently and effectively.
 
Essential Responsibilities
The Region Quality Manager reports to Region Operations and functionally to the GS Project Quality Leader on the performance of the Region QMS in tender and project development and on any need for improvement.
• Ensure that the GS Quality Policy is implemented within the Region and ensure consistency of the Units Quality Management Systems
• Assist the Region Managers in understanding Quality requirements
• Assist the Region Managers in identifying the quality risks and opportunities and in selecting the action plan needed to achieve objectives of the strategic plan
• Monitor information related to interested parties and their potential impact on the Region QMS Promote the Group Quality approach
• Make Region and Units teams aware of importance of meeting Customer's requirements and sensitive to Customer's expectations
• Develop understanding at all Unit levels of the Quality Policy and encourage communication on the importance of its application Lead the Unit Quality Managers
• Lead the Unit Quality Managers (selection, appraisal interviews, skill evaluation, training needs, missions, etc.) to ensure their performance and their professional development. Require for complementary resources when needed. Develop and maintain the QMS of the Region Units
• Ensure that necessary processes are established, maintained, coherent and that the repository is adequate and up to date (complements to GS QMS necessary at Units levels)
• Jointly with the Unit Quality Managers, determine the stakes, risks and opportunities and the necessary actions to improve the Units QMS
• Jointly with the Unit Quality Managers ensure Units QMS integrity by planning the integration of internal or external changes that may affect its effectiveness
• Coordinate the improvement action plans at Units level and lead or monitor the improvement and change actions at Region level
• Promote and monitor deviations / gap analyzes and corrective actions Non-Conformities reviews
• Consolidate at Region level the Non-Conformities reviews lead by Units and the assessments of Cost Of Non Quality
• Challenge and follow-up the Units in their relevant corrective actions Follow-up suppliers and sub-contractors' quality performance
• Consolidate at Region level the suppliers and subcontractor performance assessments done by Units
• Liaise with Sourcing function to ensure knowledge and communication within Region on suppliers and subcontractors quality performance Audit programs of the Region Units
• Coordinate the content of the audit programs deployed by the Units of the Region
• Consolidate the view of the audit results at Region level Customer care
• Collect and consolidate the monthly report to Region Quality on ACT top 5 issues
• Share with GS Project Quality Leader, GS Quality and Commercial Solutions Heads the ACT Region reporting and the results of the Customer Care CQS campaigns
• Promote and help Project teams in using ACT tool to manage Customer's complaints
• Make sure the Customer Quality expectations are fully analyzed and understood by the Region Quality team when working on Tenders and on Projects Report on the Performance of the Region Quality approach
• Inform about the performance of the Region Quality Management Systems (QMS) to analyze, evaluate and propose improvement actions.
• Provide with the quality reporting at Region level Return Of Experience
• Ensure good practices and deviations faced on Tenders and Projects are shared and communicated within the Region to all Tenders, Projects and concerned stakeholders to gain in opportunities and to avoid repetition
• Consolidate the Units Tender and Project Returns Of Experience and make them available within the Region for all Units teams
 
Qualifications/Requirements
• Bachelor's degree from a recognized university in a field linked to Project activity (engineering, procurement, construction management or project management)
• Minimum of 10 years experience in a leadership / decision-making position
• Minimum 10 years experience in operational areas: engineering, project management, project controls, procurement, construction and commissioning
• Training and experience in Quality systems, Quality management, Quality assurance & control, supplier Quality
• Experience in development and implementation of Project Quality Plans and Inspection and Test Plans related to HV turnkey projects
• Training and experience in problem solving methods and tools
• Lead or certified Auditor for systems and projects
 
Desired Characteristics
 
• Strong oral and written communication skills
• Strong interpersonal and leadership skills
• Demonstrated ability to analyze and resolve problems
• Demonstrated ability to lead programs / projects
• Ability to document, plan, market, and execute programs
• Established project management skills
• Fluent in English
• Abilities in Management, leadership, communication and organizational skills
• Knowledge in turnkey projects development and interfaces
• Familiar with MS Office, Access, Word, Excel, PowerPoint etc