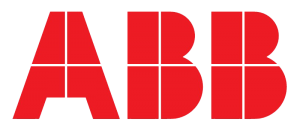 As the Sales Specialist, you will be performing direct marketing and sales activities, so as to maintain and develop sales in accordance with agreed business plans.
Tasks
Your main responsibilities in this role will include:
Selling products and systems to customers, focusing on volume, mix and profitability targets for all Channel & Infrastructure segment.
Establishing and maintaining effective customer relationships (from commercial to administrative functions) to understand customer needs, promote customer understanding of full product offering, and align to provide a solution. Ensuring a positive customer experience throughout the sales process, including post-sale.
Preparing sales plans using company tool (i.e. Salesforce). Performing regular status reviews and proposes recovery plan(s) in cases of potential order shortfalls.
Ensuring the successful outcome of transactions, contracts and proposals through effective product/solution presentations and negotiations. Communicating details in accordance with ABB offering and strategy (delivery time, payments, and general terms and  conditions).
Ensuring efficient marketing communication to external customers (both current and prospects) and communicates the value proposition of the offer to the end customers.
Contributing to the development of new market opportunities in the designated territory supporting other sales professionals. Managing administrative procedures in sales processes, and supports collection and project management activities when needed.
Preparing offers in coordination with the bid and proposal department and/or the Marketing Manager. Ensuring appropriate technical and financial aspects of offers, including prices and trading conditions.
Requirements
As the ideal candidate, you should have a Master's degree, or equivalent, in electrical or electro-technical engineering with 3 to 5 years of experience preferably in a multinational organisation.
Understanding and know-how of the local market. Clear ability to communicate and to lead discussions with employees and senior managers in the organisation.
Good communication skills with proficiency in both spoken & written English is required.
Additional Information
If you are interested to join our team, apply directly on website with your ENGLISH CV. In case you have inquiries or face difficulties in applying, contact us at CM-Careers@abb.com. No CVs allowed on emails.
About ABB
ABB (ABBN: SIX Swiss Ex) is a pioneering technology leader in electrification products, robotics and motion, industrial automation and power grids, serving customers in utilities, industry and transport & infrastructure globally. Continuing more than a 125-year history of innovation, ABB today is writing the future of industrial digitalization and driving the Energy and Fourth Industrial Revolutions. ABB operates in more than 100 countries with about 136,000 employees www.abb.com