Africa Improved Foods (AIF) Rwanda Limited, manufacture high quality, fortified and nutritious complementary foods. These foods address nutrition needs among vulnerable segments of the population. Pregnant/breastfeeding mothers, older infants from six months and young children are among the segments their foods cater to. The foods, they produce are critical during the first 1,000 days of children's lives.
 AIF strives to have the maximum social, economic and environmental impact in communities in which we operate.
AIF Rwanda is a joint-venture between the Government of Rwanda and a consortium of Royal DSM, Dutch development bank (FMO), DFID Impact Acceleration Facility managed by CDC Group plc and the investment arm of the World Bank (IFC).
Working at Africa Improved Foods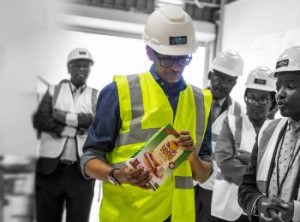 AIF Rwanda is home to some of the most exciting, inspirational and innovative people, passionately working to grow their business and products / brands. At the heart of their business are core values that define AIF, moulding them into an employer of choice for talented and ambitious people.
 
African Improved Foods provide their employees with a world of opportunities to help them discover and develop their talents. This not only enables them to make better professional contributions, but also enhances their personal growth.
They are also an equal opportunity employer and respect the varied nature and background of the staff. In fact, having colleagues from many different backgrounds enable them to have deeper insights into consumer needs.
What AIF looks for:
Ability to personify a high level of ethics, integrity, and professionalism
They look for energy, motivation, ambition, honesty, creativity, innovation, flexibility, integrity, hard work, resilience, team players and self-starters
Africa Improved foods in the news 
Their  Partners