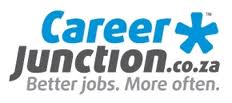 CareerJunction started out as a really good idea. It just so happens that it was the company's name as well.
RGI Worknet started operating in 1997 out of a small office complex, in a sleepy harbour town near Cape Town, affectionately called 'The Republic of Hout Bay' by locals.
It's here where founder, Kris Jarzebowski, lived at the time and still resides today.
As with anything new, the venture was off to a bumpy start as South Africans were still coming to grips with the internet and the opportunities it created. Over time this little start-up, which was one of the first job boards created in South Africa, grew into the country's largest database of over 1.6 Million searchable CVs and over 2.4 Million registered CareerSeekers.
Not resting on our laurels since our inception, our ridiculously smart team has been driving innovation in the online recruitment space for over a decade, creating industry firsts, such as our award-winning online filtering and interviewing tool "Prof!ler', now fully integrated and standard on all CareerJunction Recruiter tools.
Acquired in 2000 by Avusa (now known as Times Media Group), one of South Africa's biggest media companies, we're now one of SA's top 20 websites, host the country's most popular mobile job site, and serve on average over 1 Million unique users per month.
With social media and mobility becoming the new normal (which we're embracing and using to connect with our users even more than before) we're all pretty excited to see how the next decade of online recruitment unfolds, in South Africa and around the world.
Happy online Recruiting!