About the company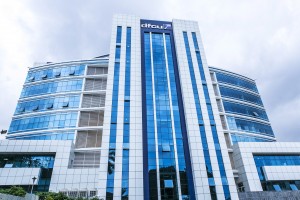 DFCU was established in 1964 as a development finance institution. In 2000, DFCU  diversified into commercial banking through its subsidiary DFCU  Bank and currently provides a one stop shop for all financial needs through a network of 67 Branches and over 100 ATMs.
Over the years, DFCU has transformed several private enterprises in Uganda through provision of funding for development projects using our flagship products like term loans, home loans, commercial mortgages and leasing.
They are associated with many success stories across a wide range of sectors including education, agriculture, manufacturing, health, construction, communication, tourism, real estate, mining, transport, trade and commerce.
Working at DFCU bank 
dfcu is a fast growing local financial institution offering specialized products in Personal and Business Finance. They recognize the need to attract and motivate talented people who have the drive and enthusiasm to find innovative ideas for our business to fulfill our customers' needs.
They believe it makes sound commercial sense to employ people with different points of view on disciplines such as leadership and problem solving, generating and sharing ideas, and building relationships to drive business growth. Furthermore, they believe that having respect for all people inspires loyalty in both employees and customers. dfcu is looking for people who share their values, mission and vision. They should be flexible, witty, qualified, and experienced people to complement the teams.