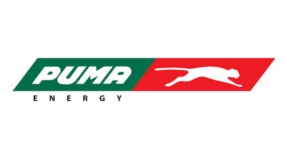 Puma Energy International is a rapidly expanding, midstream and downstream oil company operating in close to 45 countries and employing over 8,000 people across 5 continents. Headquartered in Geneva (Switzerland) with regional offices in Johannesburg (South Africa), San Juan (Puerto Rico) Tallinn (Estonia) and Singapore, we are a responsible supplier and storage facilitator of high-quality petroleum products. Puma Energy is part of the Trafigura Group – one of the world's largest independent commodity traders.
Our midstream line of business unlocks value with storage capacity of 5.6m mᶾ. This will be significantly increased over the coming year in accordance with the capital investment programme currently being implemented and various investment opportunities being originated. It makes Puma Energy one of the largest independent fuel storage operators.
Puma Energy's downstream activities include the distribution, retail sales and wholesale of the full range of refined products, with additional product offerings in the lubricants, bitumen, LPG, aviation and marine bunkering sectors. Puma Energy currently has a global network of over 1,800 retail service stations and directly serves over 40 airports. It also provides a robust platform for independent entrepreneurs to develop their businesses, by providing a viable alternative to traditional market supply sources.
In Africa, Puma Energy employs over 3,700 employees across 17 counties with a strong focus on employing and developing locals. Our business in Africa spans the full Puma Energy offering with significant business covering retail operations in Angola, Botswana, Malawi, Zambia, Tanzania, Namibia, Ghana and Zimbabwe. We have major terminal operations in Ivory Coast, Benin, Senegal, DRC, Congo and Mozambique with widespread business to business sales and distribution in most of our countries across the continent.
We are a new breed of global energy company, focused on bringing reliability in fuel supply to emerging markets, a company that stands apart through the talent and unified spirit of more than 8,000 Puma People. To do this, our employees demonstrate accountability to their own and to their team's performance with a 'can-do' attitude that creates innovative solutions to business challenges. Together with our international scope and our local in-country expertise, we possess a breadth of experience and range of expertise that underpins our competitive edge.