Speakers
Sarah Roe
Sarah Roe, Director and Co-founder of GCC, is a BA Honours graduate of Social Anthropology with African and Asian studies. Sarah has extensive international experience in both the international recruitment and marketing sectors.
Sarah also has a breadth of experience in recruitment advertising and branding, having worked on African and Global Graduate & MBA Campaigns. She has worked with many of Africa's leading employers over the last 15 years helping them to attract and recruit the brightest talent from the international market.
Alongside her work at GCC, Sarah is also Vice Chairman of Friends of Education Africa, a South African based charity which helps to bring education to some of the poorest children in the country.
Omar Ben Yedder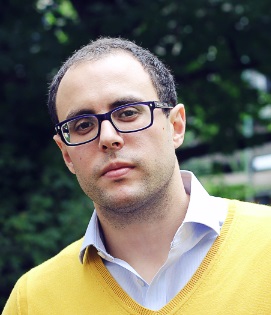 Publisher and Managing Director of IC Publications. After a short stint at investment bank Merrill Lynch, London, Omar joined the group in 2003. IC Publications was founded 40 years ago and is today one of the leading publishers in Africa, publishing a number of magazines such as New African and African Business. In 2008, the events division was officially launched and today the group also does communications advisory, media relations and contract publishing. A firm believer of Africans writing their own narrative, the group has African roots and all the editorial teams are headed by Africans.
Omar's work and personal interests include media, development economics, leadership and education. Omar studied Economics and Languages at Durham University and also is a chartered management accountant. Omar is Tunisian, and is based out of London, spending two weeks a month on the road.
Frank Braeken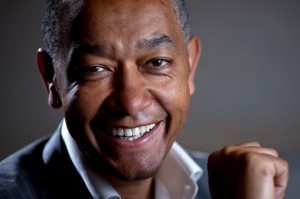 Frank Braeken is currently the Chief Investment Officer of Amatheon Agri Holding, a Berlin based company committed to building a leading Agro Foods company operating across Africa. He also holds a number of non-executive roles, the most notable one with the Switzerland based Buhler Group.
Frank spent 26 years with Unilever, living and working in nine countries on four continents. His last role up to 2013 was Executive Vice President for the Africa region. Prior roles include Business Group President for the China region, Managing Director Unilever Foods France and Chairman of Unilever Andina. After obtaining a law and MBA degree, his early career was in the Finance function. With his on the ground experience in Poland, Russia, China, Colombia and Africa, Frank is very much a 'frontier market' man with extensive experience in formulating market entry strategies and even more so the on the ground execution. His particular industry strength is obviously in FMCG, but he has also acquired a good understanding of the agricultural sector in Africa. Specific operational expertise is in developing markets sales and distribution strategies and systems, FMCG value chain analysis, multi-tier brand strategies for straddling the income pyramid and talent and organisational strategies that cater for fast growing and developing organisations.
Njambi Ngunjiri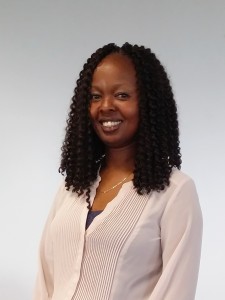 Njambi has over eight years of experience in international recruitment and talent acquisition for Africa, with a focus on East Africa. She earned an MA in African Studies from the School of Oriental & African Studies (SOAS) at the University of London and a BSc in International Business Administration from the United States International University (USIU).
Tony Hadley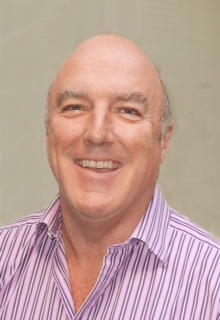 Tony Hadley is a Mechanical Engineer who graduated from London's Imperial College in 1980. He has been involved in Africa for over 25 years and running Cement operations in Africa since 1999.
For 18 years, Tony worked in the oil industry for Schlumberger in many roles, living and working in North and South America, Europe and Africa. In 1999, he joined Blue Circle Industries in the UK, with responsibility for Africa. Following the acquisition of Blue Circle by Lafarge in 2001, Tony was appointed as Regional President for Lafarge's African Operations. Overseeing cement-manufacturing operations in Nigeria, Benin, Cameroon, Kenya, Uganda, Tanzania, Zimbabwe, Zambia, Malawi and South Africa.
In 2008 and 2009 he worked for the Dangote Group as CEO for the Cement Division based in Lagos and London. Dangote Cement has a strong Nigerian cement position and a portfolio of projects in other African countries.
Tony now runs his own investment vehicle 'Hadley African' that invests mainly in Sub-Saharan Africa. He provides advice to selected companies on strategy, organisation and performance.
David Lusala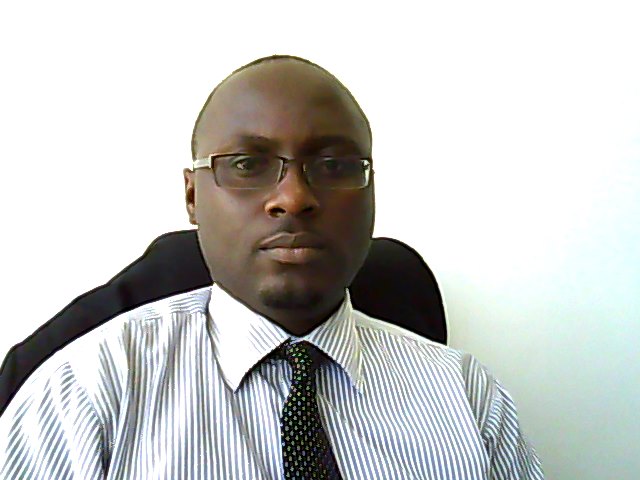 David joined Exim Bank in September of 2011. Prior to joining the Bank, he spent at least 5 years studying and working in the United Kingdom. David is currently the Head of Risk & Compliance at Exim Bank. He is an ACCA with a MBA in Risk Management & Business Continuity/Crisis Management, and has a Bsc in Accounting. He also holds banking qualifications from the Tanzania Institute of Bankers.
David has over 7 years experience in banking, a full rounded banker with hands on experience in banking operations, corporate relations, Credit Management, trade finance, clearing and treasury operations.
David's strength and rounded approach to decision making is based on his professional carrier that spans across various other industries aside from banking. He has at least 5 years experience in industries such as Information Technology, Telecommunication, Media and Hospitality both in Tanzania and the UK.
David is currently a sitting Board Member representing Exim Bank on the Board of the Tanzania Mortgage Refinancing Company (TMRC) and sits on the TMRC's Board Audit & Risk Committee.
Dayo Abinusawa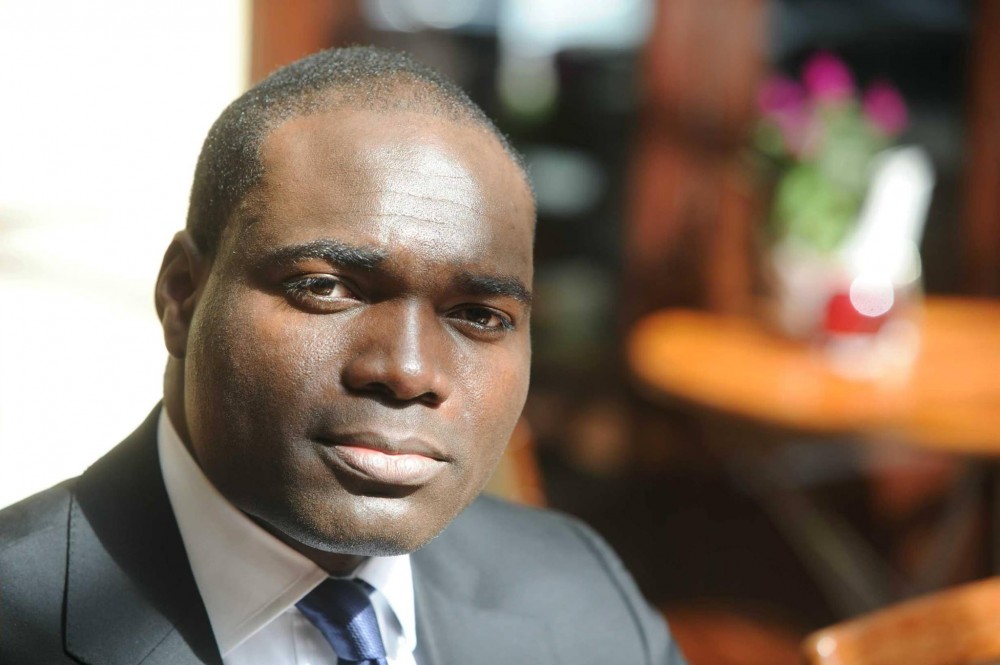 Dayo Abinusawa is a PhD researcher at Cambridge University.
Following an early career in a $2.5 billion energy, oil and gas business, he was part of the management team that supported the development of a $7 million start-up founded in London. Subsequent endeavours in strategy reflected this innovative view of business and led to collaborations with P&G on open innovation.
Some of Dayo Abinusawa's current activities include providing guidance to corporations, business angel investors, start-ups, and governments on strategy management and venture capital investments to improve coordination of resources for responding to technological (and market) threats and opportunities. This has included work with the United Nations, and institutions in EMEA, Asia Pacific, and the Americas.
He received an MBA from Glasgow University; a BA honours degree in Marketing, and a Certificate in Entrepreneurship from East London University. He holds 2 diplomas: one in Public Relations and International Marketing Management from the London College of International Business Studies, and another in Management from Port Harcourt University.
Gemma Lines

Gemma is Head of Resourcing for Citi where she runs hiring for the bank across all products and countries in EMEA. Prior to HR, Gemma was involved with the marketing of people and learning based businesses including serving as Director of Marketing and Communications for BPP College and Cass Business School. Before going in-house Gemma was a marketing and communications consultant advising clients such as Microsoft, 3M and IBM.
Kevin Cornelius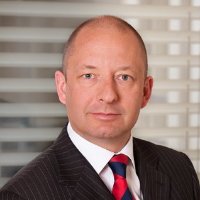 Kevin has extensive human capital experience including global mobility advisory, international tax and social security; creation of international human resources strategies and processes for expatriate management programs; designed relocation packages, assignment compensation plans and policies, international stock option plans, tax and social security costs and risk control management programs; clients include Novartis, Merck-Serono, Novo Nordisk, Caterpillar, Bacardi, Abbot Laboratories, Pfizer, Accenture.
Kevin has a Bachelor in Economics, Honors, University of Wales, College of Cardiff; is member of the UK Association of Tax Technicians, and of the Swiss American Chamber Board for Doing Business in Switzerland.
Ilze Zandvoort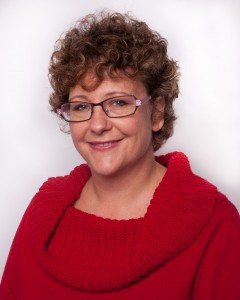 Ilze's work focuses on the interface of strategy, leadership and culture and her strengths lie in helping organisations develop and deliver tailored programmes to develop their talent pipeline, to make future strategies happen, and to cultivate change and learning throughout their organisations.
Ilze is also Director of MBA Operations at Ashridge. In her role she works closely with Corporate and Public Sector Clients in defining their specific strategic challenges, and in developing short-term MBA projects that creates value through delivering on key objectives.
She designs and facilitates a variety of tailored leadership development programmes and runs large group events across Europe, Asia and Africa with multi-national companies.
Ilze is currently completing her Doctorate in Business Administration at the University of Liverpool, with their Laureate Online Education Partner and her research focus is on the challenges faced by organisations around sense-making in complexity, subsequent decision-making and also the role of middle management in complex organisations.
Ahmed Nasser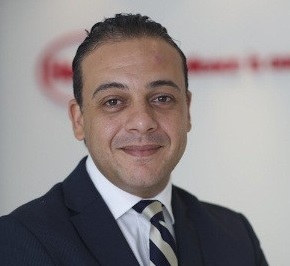 Ahmed Nasser is the General Manager of Henkel GCC L business based in Dubai. He has spent 19 years with Henkel.
Ahmed's introduction to Henkel came early 1995 when he joined the sales division in Egypt, where he was raised after earning a bachelor degree in law from Cairo University. He had participated in several leadership and strategic management programs, the latest in Strategy: "Building and Sustaining Competitive Advantage" from Harvard Business School in Boston.
Ahmed spent a large amount of his career in Henkel Egypt where he held several positions. In 2004 he moved to Henkel Saudi Arabia to assume the role of Sales Director, then moved back to Egypt in July 2005 as Sales Director for Egypt. To further enrich his practices, he moved to Vienna, Austria in 2008 and joined Henkel CEE as senior international brand manager together with added responsibility as KAM role for Metro chain in CEE region covering 31 countries. His competences span from management, to implementation, operation, and support of sales & marketing functions. He held the position as the Regional Sales Director, MEA for three years from 2010 until March 2013 prior to being appointed as the General Manager of Henkel GCC May 2013.