GE is the world's Digital Industrial Company, transforming industry with software-defined machines and solutions that are connected, responsive and predictive.
The world leader in power generation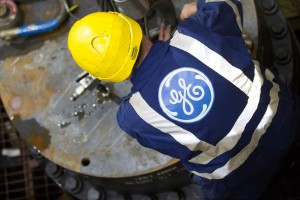 GE Africa businesses range from Digital, Oil & Gas, Power, Healthcare, Transportation and Aviation. Major locations include Angola, Kenya, Nigeria and South Africa.
Dedicated to innovation GE is committed to leadership, integrity, partnership and human progress. In order to fulfil that promise they rely on a culture of leadership, diversity and inclusiveness.
GE Power is year-round looking for the most talented professionals to help them maintain its market leadership and create a source of talent for future job opportunities.
This is an excellent occasion to join and connect with the world leader in power generation and make a difference within an organisation that values diversity and creative minds.
Ready to take your career to the next level?
Click below to 
connect with GE  and view the different careers opportunity