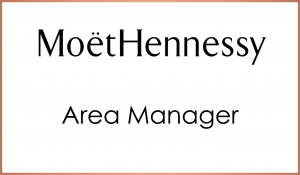 Within our agent, the Area Manager is accountable for the development and implementation of MH brands Sales strategy for all channels. The Area Manager is responsible for the management and control of a decentralized team across the area. We have two roles available. One Area Manager for Abuja, and one Area Manager for Port Harcourt
Responsibilities
Leading, developing, motivating and coaching a team of Trade Representatives:

Setting SMART objectives
Evaluating performance
Managing and controlling budgets (Travel & Expenses, Free bottles and company tools…)
Guarantying sales team are operating at all time with high level of integrity
Ensuring relevant reporting and weekly updates of clients data base system

Contributing to the elaboration of the Annual Budget, Brands and Trade Marketing plans with the Marketing teams and the Market Manager
Participating to Budget and Marketing plans processes
Developing and executing sales strategies and annual sales plans for all key customers across all channels to achieve brand plans
Ensuring volume targets are met through co-ordination of the sales team and through own fieldwork and presence
Identifying and recommending new business development and brand development opportunities
Identifying high profile on premise outlets to ensure maximum distribution and visibility of portfolio
Developing and maintaining a strong network of contacts within major customers to maximize brand opportunities and effectiveness of brand investment
Implementing brand strategies through effective customer activity and product visibility
Continuously improving account planning
Allocating, managing, controlling and evaluating Brand A&P and POS budgets to optimum results
Ensuring effective management and implementation of promotional activity in target outlets
Gathering and using comprehensive competitor information to minimize competitor activity across the account portfolio
Facilitating regular sales meetings with sales team to review progress, plan activity, brief in new initiatives
Maintaining a weekly schedule of personal fieldwork time consisting of coaching and developing Trade Representatives on customer visits and management of own customers to achieve personal objectives
Managing individual T&E budget in the most professional manner and operating at all time with high level of integrity
Education
Degree level. Full driving licence.
Experience
Previous experience in Sales/Trade Marketing in the drinks or consumer goods industry.
Knowledge of the On Trade sector in Abuja as Area Manager for Abuja
Konwledge of the On Trade sector in Port Harcourt as Area Manager for Port Harcourt.
Passion for lifestyle & luxury Brands, Wines & Spirits industry knowledge is a plus.
Skills
Good negotiation skills
Budget management experience/ease with figures
Office pack (PowerPoint, Excel, Word…)
English fluent, French is a plus
Integrity & Trust
People Management
Excellent communication and relationship building skills
Presentation skills
Strong customer focus
Action oriented
Strong focus on delivering results / demonstrating perseverance
Strong self motivation
Positive and enthusiastic attitude
Strong team player
Organisation / Planning / Time Management / attention to details
Able to deal with ambiguity / change and prioritise