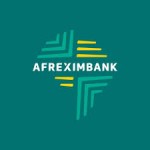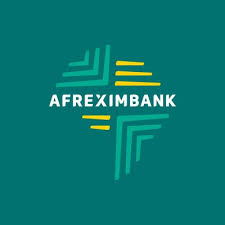 The role is supposed to help the Bank to achieve its mission "stimulating a consistent expansion of and diversification of African trade so as to rapidly increase Africa's share of global trade, while operating as a first class, profit oriented, socially responsible financial institution and a centre of excellence in African trade matters" by finding and developing opportunities for business development in trade finance, corporate finance and investment banking across all member states and participating states.
Nature & scope
Given the prominent role that the department is meant to play in enabling the Bank advance its goals through various initiatives embarked on in various member countries, the department will require an Associate to:
a) support the Trade Finance team in executing their day-to-day business development and product structuring activities;
b) work with the team and assist to reduce time spent on administrative matters and activities such as managing the Trade Finance Deal Pipeline, client follow ups, preliminary business reviews, preparation of routine reports, and
c) provide support in execution of transactions and related activities etc., thus enabling the Trade Finance team to concentrate and focus on strategic and high value tasks of the department which will ultimately lead to the department accomplishing its goals in an efficient and effective manner.
Duties and responsibilities
Reviews and Analysis:
– Preliminary review of all financing and non-financing requests submitted by customers to ensure they meet the Bank's eligibility criteria.
 Review the financing requests and proposals from potential borrowers and provide an initial assessment of borrower needs, in consultation with the respective Trade Finance manager;
Carry out initial and basic analysis by calculating relevant financial ratios including, Leverage, profitability, efficiency and cover ratios e.tc;
Assisting in evaluating the underlying financial assumptions of client's proposal to ensure they are realistic and reliable;
Analyzing historical and projected financial statements;
Working out pricing to ensure it meets the Bank's stipulated hurdle rates as communicated periodically;
Make business /commercial recommendations on proposals to the Trade Finance Manager or team member following preliminary review.
2. Reporting:
– Under the supervision of a designated Trade Finance staff, analyse trade finance proposals and develop draft indicative term sheets for transactions in line with customer's request and the Bank's products;
– Develop pre-assessment memos on proposals received from potential borrowers, highlighting key aspects of the transactions and providing sound arguments for the Bank to finance the transaction;
– Prepare and manage Trade Finance transaction pipeline on a timely basis;
– Creating and reporting the department's management information (MI) for accurate decision making;
– Co-ordination with the Branches for the preparation and timely submissions of Monthly Reports and other ad-hoc reports, to the Director – Trade Finance.
3. Business Development:
– Assisting with the review, developing and marketing of Business Materials to various target customers of the Bank;
– Advising clients on presentation of their financing proposals and requests to ensure it conforms to the Bank's requirements;
– Develop, update and manage a database of Trade Finance Intermediaries;
– Coordinating specific publicity and business development events like Conferences, Exhibitions, Road Shows etc, on behalf of Trade Finance, where Afreximbank is participating and which Trade Finance is tasked to lead;
– Undertaking desktop research into business models and new initiatives.

4. Trade Finance Product Deliverables:

– Assisting the respective Trade Finance Managers in delivering and rolling out specific programmes and product deliverables in line with the Bank's Strategic Plan. Particularly, to work as a resource in coordinating the implementation of the Afreximbank Correspondent Banking Services Programme ("Africorrbanking"), Factoring, ConTour etc;
– Assist the assigned Trade Finance Manager in developing the product framework, guidelines, requisite documentation and approvals of the programmes;
– Assist in developing the launch of the programmes.
5. Administration:
– Following up on action tracking logs resulting from internal committee meetings, external meetings and missions for which Trade Finance actions are required;
– liaise with relevant departments in communicating queries and feedback to clients;
– Supporting the Trade Finance team with administrative services during Road shows, missions and conferences;
– Any other duties as assigned by Senior Management.
Skills, Knowledge and Attitude
Minimum Bachelor's degree in a relevant field from a recognised University backed by appropriate experience of at least 5 years. An MBA would be accepted in lieu of experience;
Strong ability to research, evaluate business models and analyse financial statements and Information;
Experience with a leading financial services organisation and familiarity with the trade finance products will be an advantage;
Ability to communicate and function in a culturally diverse and change oriented setting;
Excellent verbal and written communication skills in English. Knowledge of the Bank's other working languages is an added advantage (French, Arabic and Portuguese);
Ability to interact with senior officials of banks, corporates and governments;
Demonstrate organisational capabilities, including ability to manage work load with limited supervision to attain goals;
Being able to be multi tasked, proactive and able to use initiative appropriately.