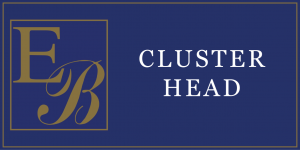 Key Result Areas
1.  Achieve the Bank's Business Plan across all product lines for the cluster every month, quarter and year.
2.  Provide a superior level of client excellence and promote the service culture through coaching, guidance and staff motivation.
3.  Hire, Train, Coach, Mentor and Motivate the entire team
4.  Acquire new customers and retain & grow your existing customers.
5.  Responsible for the operational efficiency of the branch, adherence of the staff members to the laid down SOPs and the evaluation and promotion of the productivity of its staff.
6.  To be responsible for the overall Control and Compliance for each branch and complete the related checklist every month for each branch. Follow up for closure of branch audit reports with total compliance.
7.  Take ownership for resolving complex problems, working with colleagues in other offices / branches to provide a seamless experience for your customers
8.  Manage your resources effectively and within budget.
9.  Manage escalation of customer queries and complaints
10.  Measuring and monitoring your team's effectiveness by developing individual performance objectives. Performance to be evaluated basis the balanced scorecard devised to accommodate Business / Service / Operations/Control & Compliance parameters.
Skills & Qualities Expected
1.  A minimum of 8 years experience in the banking Industry of which at least 4 years should be in a managerial role with an exposure to Sales/Business Development
2.  Good communication, leadership, people management and banking skills. Candidates with a proven track record and who are self motivated, energetic and possessing high integrity will be preferred.