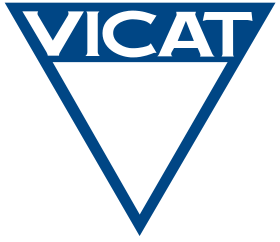 Sinai Cement Company part of the Vicat Group is a major player in the Egyptian cement market, becoming the only local producer equipped with an additional kiln with drying and grinding capabilities, the plant is poised to achieve significant progress in the Egyptian market.
Currently, they are seeking a Commercial Director with a proven track record in the cement industry.
Job Purpose:
Reporting to the Managing Director, the Commercial Director is completely responsible for all commercial functions such as, strategy, marketing, sales, logistics and export business activities for Sinai Cement Company.You will work actively with the finance and technical team to create a customer-centric company where customers' needs are detected and served.
Key Areas of Responsibilities but Not Limited to:
To create and design the marketing strategic plan to achieve the company strategic and business objectives
Build, train and manage the needed supporting teams for different functions with strong reliable systems and procedures to guarantee delivering the commercial targets and best customer service with the maximum benefits to the company
Develop and manage the sales and dispatch systems and procedures to optimize the customer service
Develop and manage the distribution fleet to maximize its performance and profitability To achieve the business budget with a view to achieve the target profitability
To coordinate with all other departments to develop the customer service and to guarantee delivering customers' requirements, in respect of loading, payment and all needed commercial services Identify critical market trends and asses their potential impact on the BU business
Bench marking of performance using competition analysis and identify improvement opportunities. Identify investment opportunities, lead the study & evaluation of the identified companies, prepare business case for proposed company and lead the needed due diligence
Lead the development of the BU strategic Business Plan Lead innovation development, implement innovation process and evaluate innovation impact on BU growth
Participate in the relationship with professional unions and associations, specifiers, other decision makers in the industry
The Successful Applicant Must Have the Following:
A Bachelor's Degree in Engineering or related field
A minimum of 10 years of sales, marketing or trading experience in the cement sector
Proven experience in leading a successful sales team
Must be able to work independently, take initiative, anticipate the demands and needs of the team and prioritise workload effectively
Excellent language skills in English and Arabic, fluent spoken and written (business language is English). 
Effective planning and organizational skills Strategic thinker with good attention to detail
Strong interpersonal skills and the ability to interact with individuals from across all cultures
Excellent system skills with good exposure to the Microsoft Suite