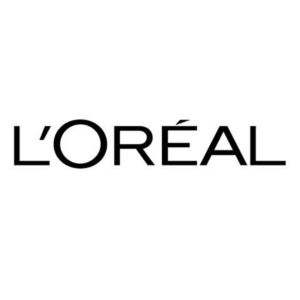 L'Oréal South Africa was established in 1963. The company has five divisions: L'Oréal Manufacturing Midrand (manufacturing plant) and four operating divisions, namely Professional Products Division, L'Oréal Luxe, Active Cosmetics Division and the Consumer Products Division. Currently, they are seeking a Digital Manager for the Consumer Products Division.
Job Purpose:
The Digital Manager contributes to brand and market profitable growth, maximizing the integration of digital into the business practices, hence identifying and enhancing business development opportunities.
You will also be responsible for ensuring marketing, communication and commercial converge towards developing the consumer experience, satisfaction and loyalty. The Digital Manager will place consumer insights at the heart of our marketing and business model.
Other Key Areas of Responsibilities but not limited to:
Drive the transformation of L'Oréal from a Top/Down marketing approach focusing on awareness, to an interactive & consumer centric model; focusing on customer satisfaction & value, bringing innovation and answering expectations of consumers more and more demanding, asking for fresh information, the ability to buy wherever, whenever and whatever they want
Drive change – make the business case: identify, influence across the organization and convince on the opportunity and urgency for change
Define the organization change path, for marketing, communication, sales, IT teams, and define human resources needs in coordination with HR Create and communicate guidelines for implementation; processes & tools, templates, partnerships
Define and implement the proper KPIs, coordinate the appropriate deployment: educate, pilot, measure, share best practices
Ensure a strategic outlook among competition & other industries: trends, intelligence, experimentation
Ensure roll out of the following activities: Content management: Develop creative, qualitative and appropriate content & features/ functionalities to support the brand's or project's ambition.
Consumer touch points/media strategy: Plan & optimize media (all touch points) strategy & investments, ensuring cross-media efficiency, close tracking of results, actionable recommendations.
Social media management: Create, develop, manage communities (consumers, bloggers, journalists, pharmacists or hairdressers if relevant) and deploy a relevant social media strategy to support the brand's / project's ambition.
E-commerce management: build and pilot an innovative distant selling strategy: e-commerce, m-commerce, new categories, etc… ensuring the global consumer experience
Customer data, relationship and service management: deploy a strong customer knowledge and data management, and deploy a targeted contact & service strategy, appropriate relationship campaigns and tracking.
Help the Information systems and technology enablement processes: Appropriate technologies, platforms
The Successful Applicant Must Possess:
A Bachelor's Degree in Online Marketing, Advertising, Marketing, Communications or related field
Proven work experience in developing online content – strong background and experience in digital marketing and strategy
Expertise in on-line marketing, social media and CRM Expertise in advertising and knowledge of the media landscape
Mastering of integrated communication campaigns planning
Brand equity knowledge, understanding consumers and media habits Knowledge and understanding of digital trends & technology innovation Understanding competition, market trends in beauty business
Focusing on consumer expectations and satisfaction E-business capacities, Business & Retail understanding
Experience in Profit and Loss Management Strong project management knowledge and skills