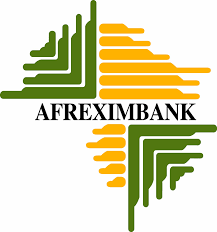 Afreximbank is headquartered in Cairo Egypt.  Currently, they are seeking a Director Legal Services.
Job Purpose
Reporting to the Executive Vice President, as Director Legal Services you will assist the department head in ensuring that it contributes fully to the Bank's mission of: "stimulating a consistent expansion of and diversification of African trade so as to rapidly increase Africa's share of global trade, while operating as a first class, profit oriented, socially responsible financial institution and a Centre of Excellence in African trade matters".
You will lead the provision of required legal advice to the President, Executive Vice Presidents, Management and other staff, as may be required during the course of business.
Key Areas of Responsibilities:
Providing strategic direction and leading the development of the Bank's strategy in the area of legal services management to ensure that it is managed with a long term perspective and that its linked to the enterprise strategy of the Bank
Organising and establishing day-to-day management of the Bank's legal staff and processes in line with agreed objectives, policies and procedures and the Bank's strategic plans
Review and sign off of legal documentation as prepared by the Bank's lawyers
Provide guidance on the proper application and interpretation of laws and regulations as applicable to the Bank's business and ensure adequacy of controls to mitigate legal and other risks or concerns that may arise thereto
Establish and maintain effective legal processes to ensure the timely delivery of all required business documentation and foster the development of appropriate forms of standardised documentation
Coordinate the engagement of external legal counsel in order to ensure value for money in this area
Lead the provision of legal advice to management and staff in all areas of the Bank's activities and in proffering solutions to legal problems, constraints, risks, options, consequences and approaches
Representing the Bank internally and externally in negotiation, disputes, consultations and other proceedings that require legal representation
The Success Applicant Must Meet the Following Criteria:
Post graduate degree in Law from a recognized University and a Diploma in Legal Practice of a recognized Bar Course
Professional legal practice and experience of not less than 12 years, with particular emphasis on the financial services industry is essential. Experience in handling documentation of cross-border trade and project finance business will be an advantage
Ability to communicate and function in a culturally diverse and change oriented setting with good knowledge of banking practices in Africa
Ability to interact with senior officials of banks, corporates and governments and to present legal advice on various management issues to the Bank's senior management and the Board
Excellent verbal and written communication skills in English and working knowledge of French. Knowledge of the Bank's other working languages is an added advantage (Arabic and Portuguese)
Strong skills in drafting a variety of legal documents and communicating complex issues clearly and concisely
Familiarity with trade and project finance issues, treasury issues and transnational transactions is desirable
Ability to speedily grasp the essence, content and implications of the Bank's constitutive documents in order to be able to provide advice on them
Ability to review under strict deadlines long and complex transactions and other legal documents
Negotiating skills and capacity to work with other professionals including non-legal professionals to develop innovative solutions to conflicting interests and positions
Demonstrated leadership capabilities, including ability to organize and manage human resources to attain goals.