Engineers are crucial to delivering our business plan. They work right across BG Group to make sure that our technical solutions meet our business needs. And so will you. Building relationships with geologists, contracts specialists, petroleum engineers, economists, safety professionals and commercial advisors, you'll experience every aspect of what we do.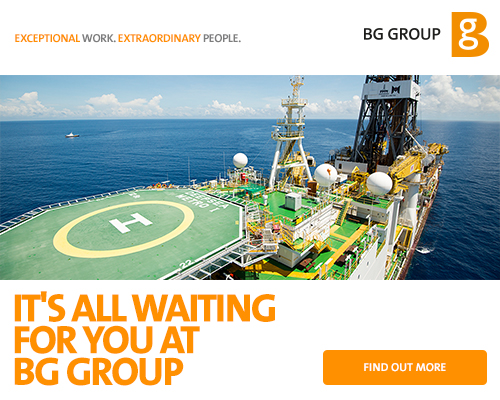 If you join us in Development Engineering, you'll work with subsurface teams, perform conceptual engineering and explore the feasibility of new developments, new country entries and licence applications.
Our graduates in Project Engineering provide technical and managerial support to a wide range of projects and help define, design and construct new plants and facilities. And then there are our graduates in Operations, who keep us safe and efficient at all of our facilities, all over the world, every day of the year.
Wherever you join, you can expect to work on technical engineering challenges in demanding and fast-paced environments.
Requirements
We look for graduates with a minimum qualification of a Degree or Equivalent in Mechanical, Petroleum, Chemical/Process, Electrical, Subsea, Mining and Aeronautical Engineering. Relevant work experience in an engineering environment is also desirable.