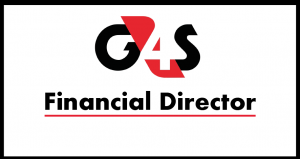 Reports to Managing Director
Direct Subordinates (Job Titles) Finance Manager Treasury Manager, Chief Accountants
Working Relationships
Internal: Senior Management team, Head Office Finance personnel, Financial Managers, own staff, regional management and supervision
External:  Auditors, customers, suppliers, various consultants.
Main Purpose of Position:
Reporting to the Managing Director, the Financial Director coordinates the provision of effective financial support services within the business, in compliance with legislation and Company policies and procedures.
Key Performance Areas:
Ensure business compliance with Company Financial policies in respect of budget processes.
Preparation and timeous submission of the region's annual budget for Head Office approval, conforming to defined budget guidelines and principles.
Maintenance of expenditure within approved levels by ensuring compliance with budgetary control procedures.
Ensure business compliance with Company accounting and administrative practices, in conformance with legislation and generally accepted accounting practice.
Timeous and accurate processing of decentralized accounting transactions on the G4S ERP system, maintaining accurate and detailed records with supporting source documentation.
Management of the regional Accounts Receivable function, implementing effective credit control measures to ensure that cash flow is maximised.
Preparation and timeous submission of accurate forecasts of monthly results, facilitating implementation of proactive measures to obviate unacceptable outcomes.
Analysis and evaluation of monthly accounts, reviewing actual performance against budget, identifying trends and highlighting variances, providing accurate management information to the Managing Director
Implementation of cost saving initiatives
Effective coordination of litigation, insurance and other claims.
Development of the business' financial department personnel
Effective management of subordinate personnel in terms of:
Performance Assessment
Skills Development
Career path planning
Competencies:
Knowledge
Company law
Security industry legislation
G4S Finance Policy and procedures
Knowledge of local tax law
Compliance with all statutory, tax and compliance obligation 
Skills
Leading People
Managing Professionally
Managing Conflict
Communication (Written and Verbal)
Computer literacy
Accounting and auditing skills
Attributes
Customer Thinking
Collaborating and Co-operating
Relationship Building
Innovation
Minimum qualification
Relevant B degree in Financial Management or Accounting (postgraduate degree highly advantageous)
Qualified Chartered Accountant
Minimum 5 years' senior management experience in Accounting and or Finance
Kindly note, by registering your details for this Expression of Interest Role you indicate your interest in a potential, future relevant role with G4S and that this is not an active vacancy. G4S recruit throughout the year, and job roles will become live at different times in different locations. By applying you will be considered for all suitable roles when they open.