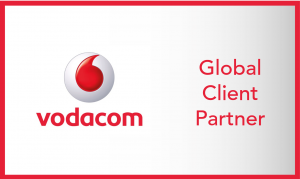 Reports to: Head of Sector / Head of National Key Accounts
Direct reports: 
2-4 National Account Manager
Dotted reports: 
National Account Manager in remote regions
Commercial Manager
Global Service Manager
Global Solution Manager
Key accountabilities and decision ownership:
Retaining and growing business by identifying major new sales opportunities
Key company liaison responsible for developing strong one-to-one long term relationships with key decision makers/ influencers up to C Level.
Influences VF Account Sponsors, OpCo Board and Group decision makers to secure appropriate resource and delivery to nominated customers within milestones and timeframes
Ensuring effective service delivery and customer satisfaction;
Ensures (virtual) team works collaboratively with all other functions within Vodafone to drive the Vodafone Global Enterprise agenda and ensure alignment
Core competencies, knowledge and experience: 
Deep understanding of the customer's business, it's market and industry alongside key decision-makers and influencers in account organisation
Ability to translate customer's objectives and strategy into relevant VGE propositions
Extensive and Strong business acumen with a deep strategic perspective and ability to quickly understand business strategy
Broad understanding of telecom services / technology
Customer facing presentation and influencing skill
Must have technical / professional qualifications:
A proven track record in account relationship management including significant sales and service accountabilities of 5 yrs+ successful global accounts/enterprise solution selling
Demonstrable track record of progress and success in a high technology business
Demonstrated ability to influence at c-level
Experience in complex change management and operating in a matrix, fast moving and technical environment.
Ability to lead and manage an international and distributed team. 
Existing influential relationships in Industry and Account
Desirable
International – lived and worked abroad or worked in a global account management role for large amount of time.
A sound understanding of a consultative, service solution based sales.
Led a virtual account team
Preferably an University degree.