Launch your career with a Global Oil and Gas Leader – looking for Angolan Engineers in USA
Global Career Company is working in partnership with Maersk Oil, a leading multinational company operating in Angola, which is looking for talented Graduate Engineers and Career Professionals to join their expanding team.
Recruitment is taking place for permanent full time positions that will begin in Houston USA and relocate to Angola after two years. You will begin your development with an on-the-job training programme, leading to a fantastic career with this global leader.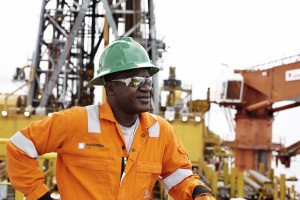 You will be involved in:
Project phase:
Participate in preparation of Maintenance and Integrity Management system. During the project phase candidate will participate in a structured training program including both safety and technical training. Candidate will also participate in visit the various engineering, fabrication and construction sites.
Operational phase:
Provide assistance and technical solutions to Maintenance organisation on-board TLWP and assist Company representative on-board FPSO in monitoring maintenance and Integrity of the FPSO
We are looking for:
The right candidate must have:
A degree in Electrical/Mechanical, Marine Engineering, or Chemical Engineer
Graduate or early career level experience
Legal right to work in the US (for at least the 2 years of the programme) and in Angola
Based in The United States
Motivation to return to Angola
Competences:
A motivated and driven person;
Dynamic individual with hands on attitude;
Great communication skills in Portuguese and English;
Apply now!
If you are dynamic, hands on and have fantastic communication skills then you could be what we are looking for! Whether you are looking for an opportunity as a Maintenance Engineer or a Production Engineer, you will be fully supported to achieve and surpass your greatest potential.
This is a fantastic growth opportunity to work for an international company within the upstream oil and gas industry. Apply now and launch your career with an industry leader today!