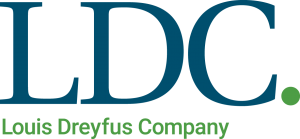 "The Louis Dreyfus Company's business in Egypt is expanding and developing, and the Group is searching for talented Graduate Trainees to support its growth plans and ambitions."
Job Purpose
As a Graduate Trainee, your role will include market research, market development, negotiations, collection and analysis of statistics and market information and achieving competitive sales targets.
Other key areas of responsibilities include but are not limited to:
Actively participate in the planning and execution of the sales strategy, marketing plans and sales effort- in particular, the process of defining targeted customers.
Developing and maintaining customer portfolios – contacting customers to introduce and sell products.
Develop long-term relationships with targeted customers and aggressively selling value with the intent of maximising returns for both the customer and Louis Dreyfus Company.
Handling all tasks related to Domestic Execution of sales, including following up on logistics, payments and credit risk exposures.
Maintain and use detailed records on the targeted customers to enhance the understanding of customers' problems and needs.
Communicate producer trends, marketing plans, crop conditions, wants / needs / concerns to the appropriate people within the region and product lines.
The Successful Applicant:
Holds a Master's or equivalent graduate degree with major field of study in agricultural marketing or agricultural business.
A maximum of 2 years of business-to-business sales experience.
Ability to analyse supply, demand and trade flow fundamentals.
Highly motivated with a strong initiative mindset and pro-active approach.
Possesses high levels of energy and able to to adapt quickly in a changing environment.
Good negotiation skills and ability to make decisions.
Hands-on approach to business and operations.
Willingness to travel extensively and to relocate.
Possesses the authorisation to work in Egypt with no visa restrictions on travel in the Middle East and Africa.
Bi-lingual capability in both English and Arabic being able to communicate effectively, both orally and in writing.
Excellent communication and interpersonal skills.