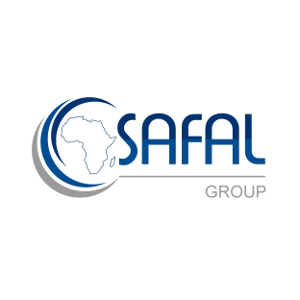 Responsibilities
Plan, develop, direct and implement strategy for HR management and development.(Including recruitment and selection policy/practices, discipline, grievance, counselling, pay and conditions, contracts, learning, training and development (LTD), succession planning, morale & motivation, culture and attitudinal development, performance management and quality management issues.)
Establish, direct and maintain appropriate systems, processes and controls for measuring necessary aspects of HR management and development
Monitor, measure and report on HR issues, opportunity and development plans and achievements within agreed formats and timescales
Manage, direct and develop direct reporting staff
Manage and direct the human capital requirements of the senior management team so they understand and are provided with the requisite tools and information needed for HR capital management and LTD
Ensure that the senior management team is fully informed of HR objectives, purposes and achievements
Liaise with other Group Functional Officers and Business Heads so as to understand all necessary aspects and needs of HRM and LTD development
Maintain awareness and knowledge of contemporary HRM and LTD theory and methods, and provide suitable interpretation to the senior management team, directors, managers and staff within the organisation
Formulate, direct, and disseminate the development of HR strategy and performance management in consultation with the Executive Team
Ensure strategies, policies and plans meet with and integrate with organizational requirements for quality, management, health & safety, legal requirements, environmental policies and general duty of care
Execute the responsibilities of a Company Executive according to lawful and ethical standards as referenced in the SAFAL Group Code of Ethics
Budgetary responsibility:
Indirect influence and responsibility for:
Manpower costs
LTD costs
Critical manpower norms and parameters pertinent to the business in terms of assessing efficiency and productivity. These are to be agreed from time to time by the Group MD
 Other important parameters
Total Staff  ± 3000
Group Turnover  ±$550m
No. Of Countries  ±11
Procurement responsibility:
Nil
Qualifications and Experience
Qualifications required:
Academic qualification:  Basic degree  
Qualifications as an added advantage: Post graduate degree in Human Resource Management/Industrial Psychology/Organisational Management or an MBA
Professional registration:  As a HR practitioner – GPHR, SABPP, IPM or equivalent
Experience required:
General work experience (years):  At least 15 years general working experience in Human Resources/Organisational Development
Specific to the position (level/discipline/years): At least 5 years at a senior manager/Group level position in Human Resource Management
Industry: Preferably manufacturing/Industrial environment
Experience in other aspects of business management advantageous
Skills
Planning  and organising
Interpersonal and communication (oral and written)
Conflict resolution
Analytical/interpretative
Business acumen
Employee relations
People management
Language requirements (demonstrable):
English
A second language proficiency spoken in Africa such as Kiswahili, French, Portuguese, Zulu would be an added advantage
Computer literacy (demonstrable):
Ability to use all MS Office products including presentations, MS Project etc
Familiarity with a recognised HRM  and ERP system such as VIP, SAP, Oracle
Personality profile:
High D – dominance as well as a High I – Influence.
Low S – steadiness as the incumbent requires plenty of 'get-up-and-go'
Middle C – compliance factor
Additional/specific work requirements:
Ability to travel extensively
Ability to work independently
Ability to motivate self within teams and also the peer group
Apply by clicking on the right.