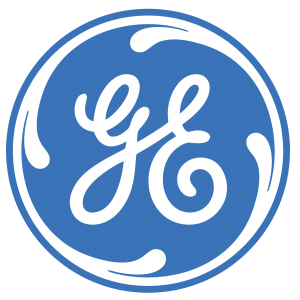 GE is the world's Digital Industrial Company, transforming industry with software-defined machines and solutions that are connected, responsive and predictive. Through our people, leadership development, services, technology and scale, GE delivers better outcomes for global customers by speaking the language of industry.
Role Summary/Purpose
The Head of the Regional Construction & Commissioning is responsible for civil designing, Constructing and Commissioning our Power Plants as an integrator within Steam, according to agreed budget, time and quality, and in a clean and safe working environment within the Region.
Essential Responsibilities
• Ensure execution of the Construction & Commissioning tasks in line with the operating guidelines for the Plant Business.
• Overview the Site Execution within the area of responsibility to ensure it is being professionally executed.
• Support the Execution Centre in the development of the Site execution strategy during the execution phase (Execution planning and scope of work, Site organization & staff, Site logistics & Set up, Budget consolidation, Project Guidelines, delegation Model)
• Provide Support & Feedback to tendering for site management, civil, erection and commissioning issues (schedule, site organisation, site costs , PES, constructability etc.)
• Provide Support & Feedback to Subcontracting for civil & erection issues (technical discussion with subcontractors, strategy, commercial negotiation)
• Provide Support & Feedback to Sales during Project acquisition or during negotiations
• Provide experience feedback and improvement cycles and defining of targets
• Define improvements and targets and ensuring that these are further cascaded within the organisation
• Identify and delegate the resources needed (employees, skills and contractors)
• Manage utilisation of resources to ensure all employees within the Region are adequately assigned
• Set targets/objectives to the Construction and Commissioning team
• Appraise and develop team according to the relevant people review process
• Ensure leadership and motivation by establishing an open and broad communication of the principles, objectives, targets and processes include the feedback communication
• Ensure that direct reporting personnel receive the training and support they need to perform their duties
• Ensure that the Home Office and Site personnel are available with the correct skill level and adequately trained
• Strict observance and implementation of the Business EHS/Quality Policy and all Company rules
• Ensure the development of necessary EHS/Quality procedures
• Define the processes (process owners) and tools requirements
• Manage the Construction & Commissioning costs Unit results to ensure budget of the office and projects are achieved
• Initiate/Develop and Maintain processes and tools within the area of responsibility
• Ensure a proactive link with other Regions
• Ensure a proactive link with other Functions within the Region (engineering, Procurement, etc.)
• Ensure a proactive link with other Product Line C&C Organisation with the Region
• Ensure a proactive link with other Business (Gas, Nuclear etc.)
Qualifications/Requirements
• Master degree in a technical discipline or equivalent
• Knowledge of quality tool and processes (8D, 5S, Green Belt…).
• EHS Alstom program
Desired Characteristics
• Previous experience in the Power Plant Business (site experience and/or Plant arrangement engineering).
• Needs to be excellent in management of Home office/Site employees and managers, tools and other resources
• Experience with ALSTOM.
• Preferably energy sector experience and project management