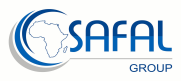 Mabati Rolling Mills Ltd (MRM) is the flagship company of SAFAL GROUP, which is the leading manufacturer of flat and long steel products in Africa. Mabati Rolling Mills Ltd is seeking to recruit a Head – Sales & Marketing Manager to be based in Nairobi.
Key Purpose of the Role:
As the Head – Sales & Marketing you will report to the Business Head – Roofing&Steel Kenya. Oversee the Sales, Marketing & Business Control function for the Distribution (Trade Markets), Projects and Export business of MRM – Roofing Business.
Achieve volume and gross contribution targets for the business and drive various initiatives in the area of Distribution Sales, Technical Marketing, Product / Brand Management and widening the influencing community of Architects, Quantity Surveyors, Building Consultants / Contractors and Roofing Installers.
Key Responsibilities:
Develop and execute the Sales & Marketing Strategy in line with the Roofing Business Strategy and growth plans in Kenya and the Export Markets
Responsibility for topline volume growth for the Distribution in Kenya (Trade Markets), Projects and Export Markets (across East Africa).
Drive the Sales growth and other performance metrics through the Sales Head
Achieve the Gross Contribution targets for Distribution, Projects and Export business by managing the pricing and contribution management process with the support of Business Controller
To ensure the optimal deployment of Sales team, Distributor network to achieve above market growth rates.
To drive the Marketing process in the areas of ATL, Trade Marketing programs, Product / Brand Management, New Product Introduction, Technical Marketing programs and Community development of Architects, Contractors and Roofing Installers through Head- Marketing.
To Manage the Trade Receivables through Business Controller and reduce risks in terms of open credit exposure in trade and projects business.
To Maintain the Market Share of 50% in Kenya Markets and execute the creeping Market share strategy to achieve 60% in 5 years time.
To track the competitive activities and market insights, fine-tune the strategy execution and give inputs for building the competitive position.
To deploy the latest ICT tools in the areas of CRM and Sales Force Automation to drive efficiency across Sales & Marketing Domain.
To drive initiatives like Shop Merchandising, Priority Store across the Trade Markets.
To develop Roofing Solutions through combination of product and service offerings and creating a differentiation viz the competition in the Projects Segment.
The Successful Applicant Must Possess the Following:
A Bachelor's Degree in Marketing or related business filed plus MBA from a good university
Overall experience of 12-18 years in the Sales and Marketing domain
Core expertise in sales with previous experience in marketing of a minium of 5 years – having developed a business from ground level
Experience in the Building Materials or related consumer goods industry
Should have exposure in in-store marketing promotions
Should have exposure to B2B marketing programs and technical marketing programs
Strong Leadership capability with demonstrated team building track record
Clear Strategic thinker with ability to assimilate creativity and market learning's
Strong Expertise in the Sales / Marketing Domain and good understanding of the trade markets sales process
High Achievement Orientation and Self driven
High Influencing skills and Managing Multiple Stakeholders
Exposure to ATL and BTL activities in the structured Sales & Marketing environment