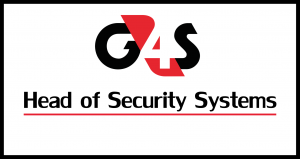 Key Performance Areas:
Effective management of the business unit financial performance
Revenue Growth:
Organic Growth achieved against budget
Escalations achieved against budget
Gross Margin Improvement:
Direct Labour control / % improvement
Direct Other cost reduction / % improvement
Contract profitability against budget
Manage profitability of contracts with a focus on maintenance, sustainability, cost effectiveness and labour.
PBITA improvement / budget achievement:
Overhead cost control:
Overhead % compared with budget
Overhead cost reduction
Effective management of operations and provision of technology products  
Quality of Service:
Quality Audit rating, correction plan in place and implemented
Qonduct and oversee quality controls and inspections (including sub contractors
Maintain and develop integrated solutions and services.
Effective management and utilization of Employee  
Effective Organization
Employee turnover analysis, proper allocation of Employee to work flow and job requirements.
Cost effective utilization of billable hours
Development
Succession Planning and Employment Equity
Attendance of subordinates at scheduled training interventions, meeting of employment equity goals, succession planning.
Leadership
Employee motivation levels
Ensuring that performance assessments of all subordinate employees are conducted, and corrective action implemented where necessary.
Ensuring that acceptable standards of behaviour at work are maintained by all subordinate employees, as required by G4S's code of conduct and disciplinary code.
Ensuring that all disciplinary actions are conducted in compliance with Company policies and procedures.
Effective management of operations  
Managing the Maintenance/Project process flow and activities that has a direct/indirect impact on the outcome and success of contract
Client retention and customer service levels
Ensuring that all required formal customer meeting are scheduled, attended and minuted.
Maintenance of positive customer relationships
Quality Management/Ops Process management – adherence to quality standard
Conduct and oversee quality controls and inspections (including sub-contractors)
Shared Best Practice
Specific examples of implementation of BP from other regions
Effective development and implementation of specialized, customized solutions  Customer Focus:
Retention and customer satisfaction ratings improved
Maintenance of positive customer relationships
Provision of a customized solution
Understanding of customer risks and needs
Knowledge 
Technology products and services
Risk Assessments
Tanzanian security legislation
G4S Operational Policy and procedures
G4S HR Policy and procedures
Health and Safety legislation 
Skills
Leading People
Managing Professionally
Negotiation
Awareness of Market Environment
Delivery Strategy
Managing Conflict
Communication (Written and Verbal)
Computer literacy
Financial skills
Risk identification 
Attributes
Customer Thinking
Collaborating and Co-operating
Relationship Building
Innovation
Driving change
Delivering objectives
Awareness of the market environment
Delivering strategy
Minimum qualification
Relevant Technical qualification