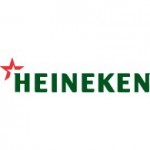 We are currently looking for talented professionals to join our Finance team
Please note  that you must have a valid authorisation to work full time without any restriction in Ethiopia.
The ideal candidate will possess a combination or individual experience in the following areas/roles
5-10 years' experience in finance
Business control experience
Process and improvement control experience
Tax and treasury experience
Mid to senior leadership experience
Have worked within international and multinational environment
Strong people manager, passionate about developing others
Result focused
Strategic thinker
 Benefits
 Medical insurance
Accident insurance
Loan benefit
Car benefit
Telephone
Annual bonus based on performance
This is an excellent opportunity for you to join an international organisation that offers great challenges combined with exciting opportunities to own and grow your career in line with your aspirations.
About the company 
The Heineken Company is famous worldwide for its brands, its people, its actions and mostly for its spirit. Heineken believes talent and ambition are not enough to succeed- we also need to be sociable and curious.
At Heineken, our success depends on the great people who work for us. We are committed to providing careers that are enjoyable and challenging, in an environment built on fairness and respect.