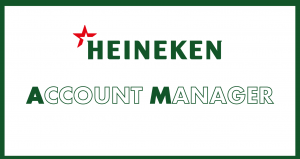 Key Responsibilities:
Key Accountabilities:
• Assists the National Sales Manager to analyze and determine the most important accounts in his area of operation. 
• Determines the most crucial needs of these key customers and carries out activities in collaboration with colleagues and his sales manager to ensure that these clients receive first-class customer care and service. 
• Propose a strategy and objectives to manage the various accounts and implements these upon approval by his Sales manager 
• Interacts and communicates with the client on a regular basis to determine changing tastes, preferences and emerging business needs of his various clients. 
• Conducts continuous market analysis and research on the dynamics of the account, as agreed with the Sales manager. 
• He proposes for the sales manager's approval comes up with a pricing structure for the client. 
• Manages conflict and comes up with effective negotiation and sales strategies. 
• He conducts account reviews.
Job Requirements:
Education
• A diploma or a bachelor degree. 
• A Master of Business Administration degree is a bonus 
Experience:
• 3-5 years' experience in a business-related position