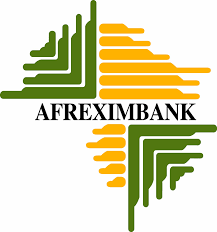 The African Export-Import Bank (Afreximbank) is a Multilateral Financial Institution established in 1993 by African governments, African private and institutional investors as well as non-African financial institutions and private investors for the purposes of financing and promoting intra and extra African trade.
Role
As a Manager, Risk Management (Credit Risk) you will work with the credit, operations, credit quality assurance and loan remediation teams to ensure that credit risk indicators and early warning signs of credit delinquency are monitored proactively and that, recommendations for actions to be taken to ameliorate the situation are made and acted upon. The position is expected to positively impact the Bank's NPL ratio over a given time frame with the ultimate goal of minimizing bad loans.
Key Areas of Responsibilities:
To monitor all aspects of the Bank's Credit risk management process and ensure that they are in compliance with the approved governance as per RMPP and escalate exceptions with recommendations to senior management for appropriate action
As part of the credit committee of the Bank, participate in the review of creditworthiness and risks associated with potential business transactions with appropriate tools and models, with a view to providing mitigants to identified risks
Analyze delinquent accounts and prepare reports on highest risk accounts including recommendations for resolution
Check for credit viability on requests for extended terms, and evaluate various adjustments or exception documents
Support the loan remediation team to maintain bad debt and bad debt recovery exposures to within acceptable risk appetite levels Conduct periodic stress tests and scenario analysis, assessing the impact to the Bank's credit portfolio and make appropriate recommendations to senior management for appropriate action
Work closely with the Credit Quality Assurance Unit to proactively identify problem accounts and make timely recommendations to senior management for remedial action
Support the loan remediation team, in negotiating work out plans and strategies for delinquent customers
Review and analyze the delinquent portfolio to identify key causal factors and lessons, make recommendations to senior management for approval and track them to ensure adequate and timely closure
Support the loan remediation team with respect to exposures requiring collection agency or legal action and coordinate collections with third party contractors
Monitor violations of credit policies, provide analysis, conclusion and recommendations, present findings to senior management and suggest actions/penalties to be taken when appropriate
Provide advice to all stakeholders in the Bank with respect to credit risk management policies, practices and standards
Prepare timely, comprehensive and reliable credit risk reports to senior management and board on a monthly and quarterly basis for the benefit of senior management and the board with Head of Risk review and sign-off
Attend Bank meetings both internal external from time to time as may be requested by the Head of Risk
Support the Head of Risk with the effective implementation of the Enterprise Risk Management (ERM) Framework to establish an effective risk based system to identify, measure, monitor, control and report bank-wide risks
Undertake all such other roles and responsibilities as may be assigned by the Head of Risk from time to time. 
The Success Applicant Must Meet the Following Criteria:
Post graduate degree in Business Administration, Banking or Finance from a recognized University or a professional qualification in Banking or Credit
Sound experience of at least 8 years with a leading organisation and familiarity with the Bank's major business development channels in trade finance, project finance, export development, asset financing and syndications
Demonstrated understanding of the Bank's major product offerings to clients especially syndication, co-financing, club deals, correspondent banking products including letters of credit, factoring, forfaiting, structured trade finance, carbon financing, corporate finance risk participations, project-related financing and considerable knowledge of how these work
Demonstrated understanding and experience of the structured trade finance operating model as a basis for the mitigation of identified risks in potential business transactions and especially in the areas of credit risk management and monitoring
Ability to communicate and function in a culturally diverse and change oriented setting and therefore knowledge of the workings of the main segments of the trade finance markets and the participants in major regions of Africa
Excellent verbal and written communication skills in English or French
Knowledge of the Bank's other working languages is an added advantage
Proven experience in marketing trade and project finance products will be a distinct advantage
Willingness to travel extensively and to work long hours where required in order to achieve the Bank's objectives
Demonstrated leadership capabilities, including ability to organize and manage human resources to attain goals