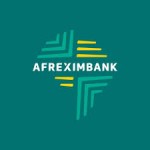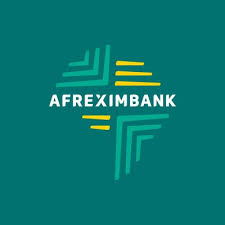 Afreximbank is one of the leading arrangers of syndicated loans in Africa and has been consistently   rowing its loan book year on year. The Bank provides syndicated loans in support of its client's business operations across the main industry sectors including the natural resource value chain (oil and gas, agricultural commodities, minerals and mining), energy and transport infrastructure, telecommunications, and financial institutions. Syndication is becoming an increasingly important product for Afreximbank as it is one of the main instruments the Bank uses in pursuit of its mandate to leverage regional and international capital into Africa.
Nature & scope
This complex role encompasses Afreximbank's client facing origination functions comprising regionally based client relations teams as well as the Bank's product teams. Syndications works in support of the client relations and product teams centrally providing structuring support and distribution services to all of these origination units. The position holder will be part of the Syndications function and work with the Director and Head of Syndications to achieve the team's main objectives which include:
• establishing Afreximbank as the leading arranger of syndicated facilities in Africa;
• mobilising funding from a diverse spectrum of investors including regional and international commercial banks, Development Finance Institutions (DFIs), Export Credit Agencies (ECAs), and funds to enhance the development impact of the Bank's deployed risk capital;
• using loan syndications as an instrument for leveraging international financing into Africa;
• generating incremental revenue for the Bank derived from the enhanced fee income generated from the arranging and distribution of syndicated loans;
• contributing to the optimisation of the Bank's risk asset diversification objectives and capital used in operations through primary syndication and secondary sales.
Duties and responsibilities
a) Business Development/Origination:
• Actively participate in presenting proposals and mandate letters to clients emphasizing the benefits of syndication and co-financing thereby working with the Bank's other origination teams to secure syndicated loan mandates from existing and potential clients of the Bank;
• assist in structuring transactions to ensure they reflect current market conditions and investor appetite in order to attract syndication partners;
• market the Bank's syndicated finance product as well as funded and unfunded risk participations to the widest possible group of syndication partners and co-financiers including DFIs, ECAs, commercial banks, African financial institutions, African multilaterals, insurers and other financial institutions.
• coordinate and/or participate in deal road-shows and co-financing partner calling programmes to support expansion of the Bank's syndication activities.
• Actively implement of all aspects of the Bank's syndication policies and procedures.
b) Syndication Loan Structuring and Distribution:
In accordance with the Bank's Syndicated Loans Policy (SLP):
• conduct market soundings to identify prospective syndicate partner banks and financial institutions;
• prepare syndicated deal documentation including teasers, mandate documents, term-sheets, and information memoranda that will be used to market syndicated deals and facilitate the entry of syndication partners into Bank arranged transactions;
• support deal structuring and pricing negotiations;
• execute mandated syndicate loan transactions in cooperation with the relevant client relations and product teams;
c) Asset Sales:
• Implement the Bank's asset sale policy by identifying existing assets for potential secondary sale and obtaining market feedback on appetite levels and sale pricing;
• Liaise with the Banking Operations department that performs the Bank's portfolio management function to support the optimization of the Bank's capital allocation through secondary market sales.
d) Market Knowledge:
• Conduct syndicated loan market research on pricing and deal structures to facilitate efficient distribution of transactions arranged by the Bank, including the secondary market pricing for assets for sale;
• Providing market pricing and risk appetite feedback to the Bank's management and deal origination teams for their consideration of all syndicated facilities;
• Retain investor appetite in the team's client relationship management tool Debt domain.
e) Relationship Management:
• Maintain and expand a diversified network of syndicated loan/co-financing partners including DFIs, ECAs, multilaterals, international commercial banks, African financial institutions, funds, and credit insurance companies;
• Devise and implement enhanced cooperation in syndication and co-financing between the Bank and DFIs active in Africa;
• Retain and manage relationships with a wide network of professional advisors, consultants and deal originators active in the syndicated loan market, including debt management and data service providers such as Thomson-Reuters, Debt Domain etc.
f) Others
• Work with the credit department to facilitate the credit processing and approval and the legal department with regard to transaction documentation for all syndicated facilities;
• Any other tasks that may be assigned by Senior Management from time to time.
Qualifications and Skills
• Good first degree in a related area and a Master's degree in economics, banking & finance, or MBA from a recognized University.
• A professional qualification in banking or international trade finance or other related disciplines will be an added advantage.
• at least 8 years of relevant experience acquired in a leading financial institution or organisation;
• knowledge and working experience of trade, corporate, and structured finance products to be offered to clients, including syndicated loans, co-financing, club deals, and correspondent banking products including letters of credit, structured trade finance, corporate loans, project-related financing;
• At least 5 years of experience in the syndicated loan market and good understanding of the African debt markets, with proven background in fund raising, syndications, loan structuring and business development activities in developing markets;
• Ability to communicate and function in a culturally diverse and change oriented setting;
• Strong customer focus and ability to engage effectively with senior officials of banks, corporates and governments;
• Excellent verbal and written communication skills in English. Knowledge of the Bank's other working languages (Arabic, French & Portuguese) is an added advantage;
• Willingness to travel extensively and to work long hours where required in order to achieve the Bank's objectives;
• Demonstrated leadership capabilities, including ability to build and nurture relationships with internal and external counterparties to attain goals