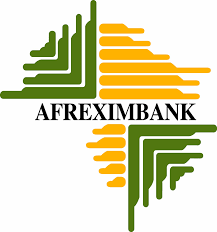 The African Export-Import Bank (Afreximbank) is a Multilateral Financial Institution established in 1993 by African governments, African private and institutional investors as well as non-African financial institutions and private investors for the purposes of financing and promoting intra and extra African trade.
Role
As a Manager, Treasury Services (Africa Funds Mobilisation) you will be supporting the funding process of the bank whilst ensuring that risk is mitigated at all times by maintaining strong relationships with our investors, depositors and creditors from the African continent. The job holder shall provide investors with all necessary reports and information that they will need but also by seeking and being a strong support in any initiative taken to adopt new funding institution (Equity and Debt). The role, therefore, will require a highly talented professional with second to none treasury products sales and marketing skills.
Key Areas of Responsibilities:
Formulation of the Africa-focus Funding Mobilisation Strategy with the help of the Head of Treasury Services and designing a fit-for-purpose implementation roadmap
Champion the implementation of the Africa-focus Funding Mobilisation
Plan with the help of the Head of Treasury Services
Champion Treasury's initiatives to raise targeted local currency funding from the African Continent in line with Bank's wider strategy of diversifying its funding base
Establish Debt and Capital Market Programmes in targeted local markets in Africa where the Bank, as part of the wider strategy, targets to raise local currency funding
Realise wholesale deposits takings in line with the Bank's guidelines
Participate in client conference calls/meetings to assess client needs
Identifies product solutions for client needs, works with the origination function and other partners in various African countries to obtain product information, pricing, implementation contacts/process
Presents features/benefits of products to client jointly with the Head of Treasury Services
Build expertise in particular regions or economic blocks: North, West, East, South
Work jointly with the origination function to leverage on the existing wide client base of the Bank
Responsible for knowledge sharing with the wider Treasury Services team and the Bank
Prepare and present International and/or Continental Presentations/Seminars to clients
Works with the Strategy team to build out additional product offerings
Establish and nurture bilateral relationships of all deposit related counter parties domiciled in the African Continent; Management of all relationships with African Central Banks, other deposit funding institutions and fixed income investors; Champion treasury roadshow arrangements with targeted African domiciled institutions
Ensure you project a smart, friendly, polite and professional image providing the highest standard of customer care to satisfactorily negotiate and retain deposits efficiently with targeted counter-parties
With the help of the Head of Treasury Services Unit, be the ambassador of the African funding mobilisation exercises
Communicate effectively with all stakeholders, internal and external;
Ability to handle difficult situations and arrive at win-win solutions
Analysis and reporting of progress of the Africa-focus funding Mobilisation Plan/Strategy on a periodic basis
Lead by example and achieve individual targets and function wider scorecard KPI's
Managing the deposit-taking portfolios of the Bank and liaising with the treasury back-office team to ensure that all deposits are properly accounted for, settled and reported
Ensure compliance with in-country deposit regulations, treasury administrative processes and procedures
Development and ownership of a fit-for-purpose market standard deposit-taking pricing model
Periodic and timely circulation of updated deposit pricing information to all target counter-parties
Engaging and liaising with relevant counter parties on all pricing related issues
Ownership of the deposit portfolio contribution to the Bank's overall weighted average cost of funds ensuring that optimal target levels set by the Bank are achieved at all times
Develop and implement a contingency funding plan for the deposit taking portfolio with the help of the treasury Front-Office team
Documentation of process processes and procedures of the Bank's deposit contingency funding process and maintaining these going forward
Working to ensure the harmonisation of the deposit portfolio specific contingency funding plan with the Bank's wider treasury contingency funding plan
Any other tasks that may be assigned to you by the Head of Treasury Services and Senior Management from time to time
The Success Applicant Must Meet the Following Criteria:
Treasury Professional Qualifications (AMCT or ACI or CPT or ACT Cert. in Cash Management) with an Msc or MBA in a Finance related field
A Bachelor's degree from a leading University in either Treasury Management, Finance, Economics, Accounting, Business Administration or other disciplines relevant to the position plus a post graduate degree in a relevant field/or a professional qualification in lieu
Relevant experience of at least 8 years, which may be acceptable in lieu of a post graduate degree as a minimum
Demonstrate knowledge and experience of relevant treasury experience in the African environment
Ability to make decision in a fast moving environment like international capital market and to negotiate with counter-parties.
Good Excel skills and very strong financial modeling skills required
Ability to communicate and function in a culturally diverse and change oriented setting with good knowledge of banking practices in Africa
Ability to interact with senior officials of banks, corporate and governments
Bi-lingual with excellent verbal and written communication skills in English and French.
Knowledge of the Bank's other working languages is an added advantage (Arabic and Portuguese)
Demonstrated leadership capabilities, including ability to organize and manage human resources from varied cultural backgrounds to attain goals.