Kick start your career with NMB
Explore the organisation behind the leading bank in Tanzania and see how the NMB Graduate Programme can enhance your career. Through a combination of courses and on the job learning, hands-on projects, continuous feedback and supportive colleagues, the NMB Graduate Programme will give you the chance to grow and have impact in your chosen area.
About NMB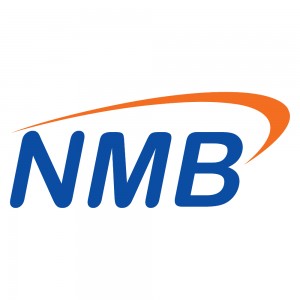 NMB has developed from a nationalised institution into the country's leading bank with a fully-fledged retail and commercial operation. Financial inclusion has consistently been one drivers of NMB, offering banking services to individuals and small to medium sized businesses up to large corporate clients. NMB has a wide branch network of over 200 branches, 3500 NMB Wakala and 700 ATMs serving over 2.5 million customers across the country. With a balance sheet size of over TZS 5.3 trillion, the bank has consistently been the most profitable bank in the country for the last 11 years.
Who you are
Whoever you are, or aspire to be, you have the belief that through hard work and an outstanding performance at NMB you cannot only build your career, but also have an impact on the country's economy by being part of a leading financial institution in Tanzania.
To make a difference in the bank you will challenge established beliefs and processes aimed at how to better serve the customers and further drive the digitalisation through the portfolio of solutions for NMB's clients.
NMB Graduate Programme
Whether you join the core banking or supporting functions area of the NMB Graduate Programme, you will receive training on the job and exposure to a banking practice that will enhance your career back home. NMB has designed the programme to give remarkable candidates like you the banking knowledge and training you'll need to become a future leader.
You will embark on a comprehensive On-boarding Programme that will expose you to a variety of areas of the organisation. Depending on your chosen path, you'll participate in two or three rotations, that combine on-the-job learning with formal training opportunities. You'll be given stimulating, hands-on roles, and will have the opportunity to familiarise yourself with NMB's company values. All the while, you will be supported by a direct supervisor to provide guidance and constructive feedback, as well as an excellent mentorship programme.
How to apply and be selected
To be chosen for this Graduate Programme NMB expects you to distinguish yourself from your peers through:
Your GPA (minimum upper second)
High scores on the aptitude test
Side activities during your studies and / or first working experience
Proven track record in getting the best possible results – in fields of studies and any side activities
Excellent communication skills in English and Swahili
Additional criteria:
Tanzanian citizenship
No more than 25 years of age
Ready and flexible to relocate to any part of Tanzania
If you recognise yourself in the profile above and you are excited to kick off your career with NMB, apply before 24th October 2017.to take part in Careers in Africa Recruitment Event in Johannesburg, Thursday 26th October. 
They will take you through the first steps of the selection process.
We are looking forward to meeting you in Johannesburg!