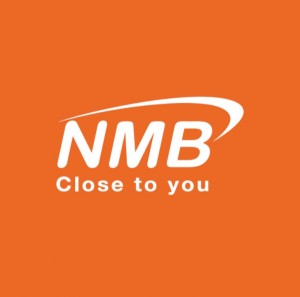 Explore the organisation behind the leading bank in Tanzania and see how the NMB Management Trainee Programme can enhance your career. Through a combination of courses and on the job learning, hands-on projects, continuous feedback and supportive colleagues, the NMB Management Trainee Programme will facilitate your professional growth and realisation of your ambitions. It will fast track your career while having a tangible impact on the bank.
As part of their local talent capacity enhancement programme, and their participation to the Careers in Africa  Recruitment Summit 2019; NMB is seeking to recruit bright, dynamic and highly motivated graduates with a creative mind and above average academic records. 
Who we are
We have developed from a nationalised institution into the country's leading bank with a fully-fledged retail and commercial operation. Financial inclusion has consistently been one drivers of NMB, offering banking services to individuals and small to medium sized businesses up to large corporate clients. We have a wide branch network of over 220 branches, 6000 NMB Wakala and 800 ATMs serving over 2.5 million customers across the country. With a balance sheet size of over TZS 5.3 trillion, the bank has consistently been the most profitable bank in the country for the last 11 years.
Who you are
Whoever you are, or aspire to be, you have the belief that through hard work, smart and an outstanding performance at NMB you cannot only build your career, but also have an impact on the country's economy by being part of a leading financial institution in Tanzania.
In order to make a difference in the bank you will challenge established beliefs and processes aimed at how to better serve our customers and further drive our efficiency and digitization.
NMB Management Trainee Programme
Whether you join in the business divisions or supporting function, you will receive a comprehensive management trainee programme training on the job and exposure to a banking practice that will enhance your career. We have designed the programme to give top talent the knowledge, coaching and training needed to become a future leader.
You will embark on a comprehensive Onboarding Programme that will expose you to the core business of NMB. After that, depending on your specialisation, you will take on specific projects with the aim to make a difference in the bank and grow as a professional, combining on-the-job learning with formal training. Through stimulating, tangible roles you will experience our values and become part of the NMB family. All the while, you will be supported by your direct manager and a dedicated mentor who will provide guidance and constructive feedback.
How to apply and be selected
In order to be selected for this Management Trainee Programme we expect you to distinguish yourself from your peers, amongst others through:
Your GPA (best in class)

High scores on our aptitude test

Side activities during your studies and / or first working experience

Proven track record in getting the best possible results – in fields of studies and any side activities

Digital orientation and future oriented mindset

Affinity with commerce (sales, marketing) and Technology is preferred

Excellent communication skills in English and Swahili, additional languages is an advantage
If you recognise yourself in the profile above and you are excited to kick-off your career with NMB, please apply now.
Additional criteria:
NMB in the news
Euromoney Africa Awards for Excellence
NMB has also won the Best Bank in Tanzania for the 5th year in a row
NMB PLC has been named the Best Bank Transformation in Africa by the leading global financial markets magazine at the Euromoney 2017 Awards for Excellence in London. NMB has also been awarded the Best Bank in Tanzania Award at the same event for 5th year in a row. 
Euromoney Awards for Excellence 2017, the most prestigious awards in the global banking industry, welcomed over 600 senior bankers from around the world at the Tower of London last week with NMB named the Best Bank Transformation in Africa and the Best Bank in Tanzania.
Euromoney said. "NMB today is the bank that works, rather than one which exists. Tough decisions around capital, businesses and people have been made. Throughout that process, NMB has continued to deliver strong profits and pay industry-leading dividends to shareholders."
NMB's Managing Director, Ineke Bussemaker, said innovative products, technology and investments in digital banking coupled with the widest branch network and ATM's have contributed to the transformation of the bank making it the best bank for financial inclusion.
"Solving the challenge of the countries unbanked will take investment, innovation and an ability to bring together key players in payments and other banking services. Currently, we are one of the key players in financial inclusion in the country and will continue to bring banking solutions fit for the majority." said Ineke
Ms Ineke added that winning the Best Bank Transformation in Africa and the Best Bank in Tanzania awards is a clear indication that our efforts are recognized not just in Tanzania but across the region.
"We would like to thank our clients, staff and investors for helping us achieve this impressive accolade," said Ms Ineke, adding that NMB will continue with its commitment to serve its customers better now and in future.
Clive Horwood, Euromoney's editor, said: "The banks that have won our awards have, for the large part, also taken important decisions on their own strategy. Banking in the future will be about what you do, as well as what you don't do. This year our most successful banks have clearly defined what their core strengths are, and built their businesses around them."
About NMB:
NMB is the leading bank in Tanzania, with over 200 branches, over 2.5 million customers and over 700 ATMs countrywide. NMB pioneered major innovations in the market including agency banking (NMB Wakala), mobile banking and Pesa Fasta, an ATM based remittance product targeted at the unbanked. NMB is also making inroads in corporate banking, treasury, and transactional services such as corporate payments, collections and trade finance.
NMB plays an important role in the agricultural value chain and pioneered warehouse receipt financing for the country's SACCOs and AMCOs. London Based Super Brand Council that runs research across 84 countries has named NMB among top 20 brands in Tanzania for 2013/14 and number one in the banking industry. NMB has also been awarded Best Bank in Tanzania by Euromoney in 2013, 2014, 2005, 2006 and 2017.
About Euromoney:
For almost 50 years, Euromoney has been the leading publication for covering the growth of international finance. Over the last 12 months, its coverage has included interviews with close to 100 bank CEOs, ministers of finance and central bank governors around the world.
Euromoney's Awards for Excellence are the awards that matter to the banks and bankers who matter. They were established in 1992 and were the first of their kind in the global banking industry. This year, Euromoney received almost 1,500 submissions from banks in an awards programme that covers 20 global awards, more than 50 regional awards, and best bank awards in close to 100 countries.