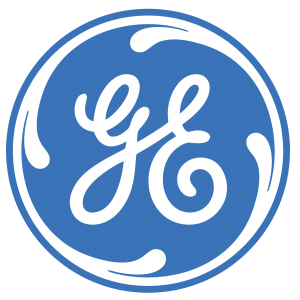 GE is the world's Digital Industrial Company, transforming industry with software-defined machines and solutions that are connected, responsive and predictive. Through our people, leadership development, services, technology and scale, GE delivers better outcomes for global customers by speaking the language of industry.
Role Summary
The role is responsible for managing the offers process and mutually agree the strategy with the Account Managers to achieve the budget objective and the margin of the Region for the given product lines and contributing to building project specific, technically & commercially attractive offers based on Account Manager advices, technical department support and customers' needs.
Essential Responsibilities
Market knowledge and vision: explore opportunities, define strategy and shape demand
Drive commercial activity for a specific Product Line in the region/ sub-region within Order Intake and Gross Margin on Order Intake targets
Keep abreast of competitor product portfolio o Meet the customer regularly together with the Account Manager in charge
Explore and propose strategy to cover all channels to the market.
Deploy and adjust answer strategy taking in account the input from the end user requirements, the Account Manager, Contractor(s) when applicable (including Grid Solution units) and Products unit.
Build the knowledge of market prices, competitors, and user specific requirements. Build and Close Offer o Assess project complexity and define a project strategy with the input of Account Manager
Understand the RFQ / Customer's demand & actual needs and develop the value proposition for each offer
Conduct spec-in, spec-out, products qualification
Trigger tendering process (Go/No Go + RFQ to PL Tendering) and follow up on tender progress
Build with the PL tendering the more relevant technico-commercial offer for its Product, taking into account the different parameters & stakeholders involved (product portfolio & competitiveness vs. competitors' vs. customer needs / factory constraints/ Solutions).
Set target price, with input from Account Manager and PL Commercial.
Build the Risk & Opportunities analysis and the associated mitigation plans.
Validate and challenge Estimate Analysis Sheet and set the price, in liaison with the Account Manager and the PL Commercial.
Launch and follow Tender approval process (TAC/BUSTAM)
Prepare and submit the offer through Account Manager o Lead technical clarification process, listen to & resolve open concerns
Negotiate contract (price, terms and conditions) in coordination with the Account Manager Order booking and other
Prepare and conduct hand over to project / contract execution 
Bring market technical feedback to PL R&D o Conduct Win / Loss analysis with the Account Manager & participate in Return of Experience 
Participate to the definition of Commercial Action Plan at Region level
Interface with PLs for load forecasting o Feed management with market data Quality
Comply with Quality Procedures, work instructions and Processes in e-book and on site
Report or resolve any non-conformance and process in a timely manner Health and Safety
Demonstrate commitment to safety through participation in formal and informal discussions
Adhere to all safe working procedures in accordance with instructions
Ensure safety work instructions are complied 
Participate in the resolution of safety issues.
 Initiate actions to improve health and safety where needed
Qualifications/Requirements 
Bachelor's degree in Electrical Engineering or graduated from a Business School from an accredited university or college.
Min 3 years of experience in sales and tendering experience preferred with good understanding of sales basics.
Good knowledge of Electrical transmission business (in the given area)
Technical knowledge in PL product portfolio is a must
Willingness to travel
Must have valid authorisation to work full-time without any restriction in the role's location
Desired Characteristics
 Expertise required in the Energy sector
Experience in business development in coverage area (i.e. specified markets) in SSA
Knowledge of the structure and organisation of target companies in the region.
Ability to prioritise and effectively handle multiple opportunities, consistently meeting deadlines.
 Excellent interpersonal and communication skills
Ability to work in international and matrix organisations.
Fluency in English.