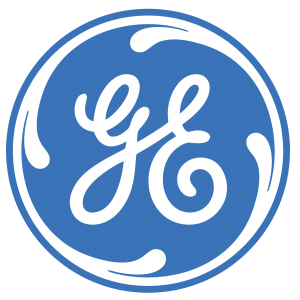 GE is the world's Digital Industrial Company, transforming industry with software-defined machines and solutions that are connected, responsive and predictive. Through our people, leadership development, services, technology and scale, GE delivers better outcomes for global customers by speaking the language of industry.
   Role Summary/Purpose
 Support the project execution start-up, prior to full Notice to Proceed, including Contract analysis and Preparation of Project Commercial Execution Plan
Essential Responsibilities
Assume responsibility for all project contractual activities from Hand Over from Sales until all relevant contractual obligations are complete and all relevant contractual issues are resolved/settled.
Identification of Customer/Consortium and other third party obligations and development and implementation of the Project Commercial Execution Plan,
including Project Claim Strategy.
Liaise with Project Planning Manager to ensure Contract Programme and appropriate schedules for subcontracts are produced and maintained, to support
Project Claim Strategy.
Support project risk and opportunity identification and analysis. Support the management of risks and opportunities by development and implementation of
appropriate Project Commercial Execution Plan.
 Preservation of Alstom's rights and entitlements as provided in the Contract. Ensure proper notices are given in line with contract requirements.
Management of claims to/from customers and consortium partners. Support the management of claims to/from Contractors and Suppliers as required.
Ensuring appropriate recovery from third parties.
Management of customer Variation Requests/Orders.
• Management of Project Insurances. Submission, monitoring and settlement of insurance claims in accordance with the policies.
 Establishment and implementation of project specification contractual procedures, particularly regarding claims, insurance, variation orders, correspondence
and notifications.
Support and guidance to Project team on general contractual issues. Clarification of contractual/legal queries, if required by referring to Legal.
 Providing Contract Management support as required in the event of a (potential) dispute.
 Undertaking any other contractual/commercial tasks as instructed/requested by Project Director and/or Management.
Coordination with Site Contract Management team.
Performance Measurement
Objectives, targets and performance measurements are defined on a yearly basis in line with the published business objectives and Project Director objectives. Main targets should be related to contract analysis, contract management, claims management, risk and opportunity identification and any commercial action plan.
Authority
Access to all documentation related to the concerned projects.
Access to concerned Project Directors, Project Managers, Project Controllers, Site Contract Manager, Project Planners and all other Project Team members as required.
Access to the relevant databases and tools.
Propose and draft Project Commercial Execution Plan including Project Claim Strategy.
Provide notices to Alstom Customers, Consortium Partners and Insurances in consultation with Project Director.
 Authority to escalate any disagreement with the Project Director regarding contractual issues via his Line Management.
Qualifications/Requirements
University Degree in Engineering, Quantity Surveying, Business Administration or Law.
Experience in large complex capital projects (min 8 years) and preferable some exposure to Site Construction issues.
Desired Characteristics
• Understanding of Contract Law
Technical understanding
 Experience of high level negotiations
Strong communication skills
Influencing skills
 Intercultural skills
 Analytical skills
 Understanding of project risk management
Fluency in written and spoken English