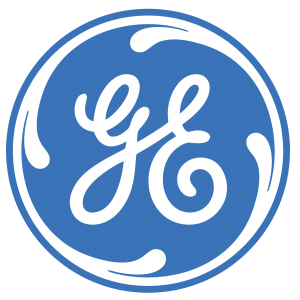 GE is the world's Digital Industrial Company, transforming industry with software-defined machines and solutions that are connected, responsive and predictive. Through our people, leadership development, services, technology and scale, GE delivers better outcomes for global customers by speaking the language of industry.
Role Summary
To diligently and professionally manage the consolidated financial accounts of the allocated projects (onshore or offshore part) in execution and until FAC or formalised handover, and supporting the Project Director/Manager (and other project functions) as the finance partner.
Essential Responsibilities
• Cash Flow and Revenue/Margin management
Control and have at all times full knowledge of all financial movements within the onshore or offshore scope of the project, particularly revenue and cash, and ensure such information is consistent and reconciled on a regular basis in the ERP systems.
Manage any internal payments with the onshore or offshore scope for supply as applicable.
Check, control, monitor and forecast cost movements monthly.
Manage and forecast cash movements: Understand foreign exchange issues affecting the onshore or offshore scope of the project and undertake at least every six months a full reconciliation of all foreign exchange positions on the project (cash in/out) in conjunction with the treasury function or Lead Project Controller as appropriate.
Support the Lead Project Controller in managing taxes, insurances and duties required and their effect on the onshore or offshore scope of the project costs/cash flows and their effects on local statutory books.
Provide support for correct risk recognition valuation and associated accounting. Ensure total consistency of assessment of provision recognition and accounting for any shared risk /opportunity in the project.
Process Management
Have a clear understanding of the following project documents and systems and actively manage any financial implications arising from them.
Ensure that all financial processes and internal controls, including DoA, are implemented, robust and compliant.
Ensure reconciliation between project books and local statutory books in coordination with the local legal entity Unit Finance Director or Country Finance Director.
Review project finance specific internal controls, specifically on site and in local offices, with a formal review of controls and project balances every three months.
Implement the controlling tools used within the reporting unit.
 Ensure that the onshore financial accounting systems (office and site) are compliant with local regulations for taxation and fiscal reporting requirements.
Project Controlling
Take overall responsibility of all financial issues on the on shore or offshore part of the project, from pre-contract award, to contract close (handover to Power Service or FAC or latter asapplicable).
Ensure the adequate establishment of the onshore project in conjunction with the relevant
Head of Project Controlling local reporting unit finance team.
Control and have at all times full knowledge of all financial movements within the on shore or offshore part of the project, and ensuring they are correctly and accurately reported.
People Management
Work closely with the local HR staff in order to ensure that project staff related issues for
personal income tax are dealt in accordance with local laws and regulations.
Management Reporting
Prepare the periodical consolidated Project Review report.
 Manage and reconcile onshore project results both within the project accounts and with respect to balance sheet positions related to the Project.
Prepare the unit accounts for the project and work with the auditors for the finalisation of the branch accounts and related audit.
Produce all financial project reporting as requested by the project functions or project related units.
Qualifications/Requirement
• Financial qualification should be a minimum of CIMA or B-Com
• Must have had experience with projects of at least R500m
• SAP experience would be an advantage
Desired Characteristics
Strong oral and written communication skills.
Strong interpersonal and leadership skills.
Ability to influence others and lead small teams.
Lead initiatives of moderate scope and impact.
Ability to coordinate several projects simultaneously.
Effective problem identification and solution skills.
Proven analytical and organizational ability.