Careers in Africa Recruitment Summits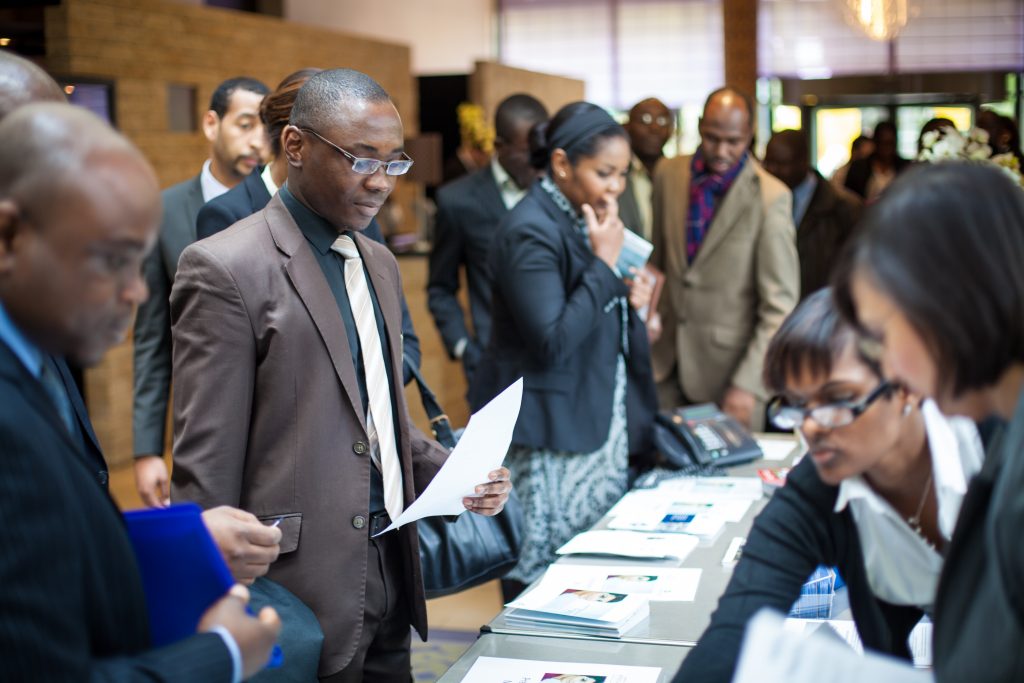 Careers in Africa Recruitment Summits are not career fairs, but rather an opportunity to meet with Africa's leading employers to interview for roles and network with business leaders and fellow professionals.
The health and safety of our candidates, employers and sponsors is always paramount when we plan and deliver the Recruitment Summits, and a comprehensive review of the Covid-19 situation has been completed, and the following decisions have been taken.
The Recruitment Summits in 2020 have been postponed, and we are working with partners to bring a digital solution for candidates as soon as possible. Please continue to create your profile so that as soon as the events are live, we can invite you to apply.
Are You Hiring Graduate and Early Career Talent?
The Recruitment Summits are an opportunity to network with and recruit exceptional, pre-selected African graduates and early career professionals.

The interaction features a built-in recruitment process, covering detailed applications, pre-screening and selection by our experienced team. This process, which you can customise throughout, enables the identification of top graduate and early career candidates.

In addition to a unique digital platform, Careers in Africa offers additional talent pools in Europe, US/Canada and across Africa with a variety of online solutions through campaigns and bespoke recruitment events.
8,500 Successful Hires into Africa
Africa's Leading Recruitment Summit Since 2002
Over 800 Local, Regional and Multinational Organisations Recruited For
Recruitment For Every Major Industry
Frequently Asked Questions