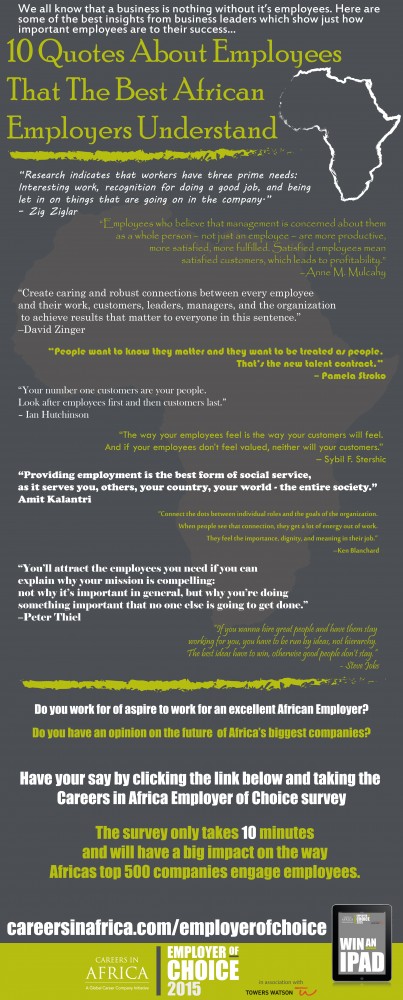 10 Quotes about Employees that Africas Best Employers understand.
Take your opportunity to have your say about what makes one of Africans Best Employers stand out in the African business environment. Careers in Africa Employer of Choice initiative aims to collect the views of every African employee to see which of the top 500 employers in Africa is the best for their staff. Click the infographic to take a short, 10 minute survey which will allow you to give your views on African employers.
You can share this on social media to get your networks to take part, giving people like you a chance to directly change the way employers view their most important asset, their employees.