Candidate Assessment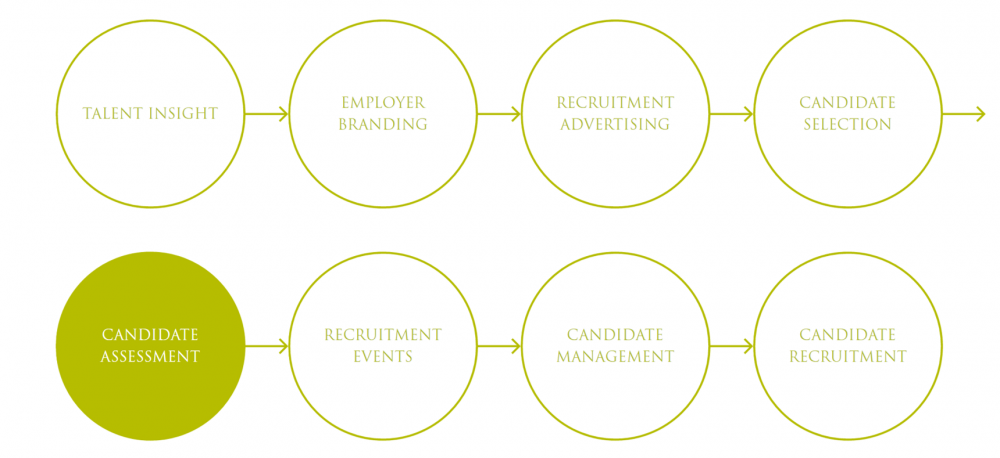 Candidate assessments provide a valuable window into the capability, key drivers and cultural fit of your potential recruits. Adding assessments to your process provides insight which can help ensure you are making the right choices for the critical decisions in hiring.
Any assessment methodology can be integrated into the process for your recruitment. Our assessment partner, Saville Consulting, offers a full battery of industry-leading tests, while your own preferences can be seamlessly introduced at any stage.
Services for Employers
Integrated Assessment Services

Our focus on assessment is to enable you to either select from best in class options provided by Saville Consulting, or to go with your alternative preferred assessments, but always integrate the tests you want into the recruitment process in an optimal way. We focus on the process so that your timelines and candidate experience are optimised whenever you opt to use assessments in your recruitment. Key benefits include:
Best in class assessment tools provided by Willis Towers Watson and Saville Consulting.
Seamless integration into your recruitment process by our experienced team.
Make critical hiring decisions with greater certainty, provided by reliable tests.
Optimised timeline and candidate experience through integration with recruitment process.
Connect an end to end recruitment process
The Careers in Africa solution offers great employers the chance to connect with African talent through a variety of services, which can be combined into an end to end insight, engagement and recruitment process. By selecting Integrated Assessment Services you can ensure that you combine the greatest insight into potential talent, across competency, culture and motivation, with an optimal recruitment process and candidate experience. As with all Careers in Africa services, Integrated Assessment services can be added to your project on a flexible basis at any time.