Client Profile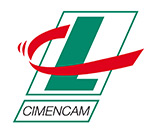 Established in 1963, Lafarge in Cameroon has become the leader in Cameroon as well as well as Central Africa markets. With a workforce of 500 motivated men and women, who are increasingly competent, the company achieved a sales turnover of 95 billion FCFA in 2012.
Lafarge Cameroon has a country-wide coverage with a grinding station at Bonabéri in the Littoral region and an integrated plant at Figuil in the North. With these industrial assets, the company has a capacity of 1.5 million tons of cement per year and ensures the supply of its various products through a network of 10 depots.
Each year, Lafarge Cameroon is ranked among the top 10 companies in Cameroon in terms of its turnover, according to the prestigious international weekly newspaper Jeune Afrique. The company also maintains successful relationships with the local communities around its sites, and develops many programs for the protection of the environment, education, health and economic and social development.