Client Profile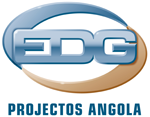 EDG Inc. is a full-service, multi-discipline, international consulting firm serving the oil and gas and industrial markets. Founded in 1982, we are a global, privately held company. We have firmly established ourselves as a leader in providing cost-effective, innovative and complete solutions for Upstream and Midstream industries, including Oil and Gas, Marine and Terminals and Cement and Bulks
At EDG Inc., we combine world-class engineering, design and project management with a complete project team support for the oil and gas industries. Employing 450-plus professionals dedicated to the disciplines of Mechanical Engineering, Civil and Structural Engineering, Chemical Engineering and Electrical and Instrumentation Engineering. We are equipped to provide extensive engineering expertise for a wide range of projects. EDG has been exceeding our customers' expectations worldwide for almost three decades.
Our services include project management, front-end engineering, design and drafting, project controls, environmental and regularity consulting and permit preparation, procurement, high definition surveying, inspection, construction management, operations support, information management, document management, and technical training.
Angola
EDG expanded its capabilities in West Africa with the opening of a full-service, multi-discipline office in Luanda, Angola, in 2003 under the name of EDG Projectos Angola, Lda. The Luanda office is a fully registered Angolan company staffed to support both major capital projects as well as existing onshore and offshore facilities. We hire Angolan nationals and provide them continuous U.S.-based training, and we support local charities, businesses and non-profit organizations as well.
At EDG we are convinced that in order to deliver work of the highest quality, there is a need to create an environment to promote the building of character. We are an organization that stands on the principle that better people make better work.