Client Profile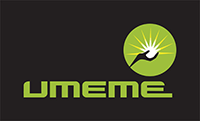 "Umeme Limited is a major investment of Actis' Infrastructure 2 fund. Actis is a leading investor in the emerging markets, investing exclusively in Asia, Africa and Latin America. Presently Actis manages over US$4.8bn worth of investment on behalf of more than 100 institutional investors. The Commonwealth Development Corporation (CDC) of the United Kingdom, a UK Government-owned company, is the largest investor in Actis' infrastructure 2 fund and as such has a relationship with Umeme Ltd indirectly through Actis." 
Umeme operates the distribution system and licence to distribute and supply power in Uganda. With this purpose, Umeme is also required to repair, upgrade and expand the distribution System within Uganda.  Against this background, Umeme invites talented Ugandans who would like to grow their careers and be part of this investment in the infrastructure in Uganda.   
Umeme's values focus on our customers, employees, integrity and honesty, safety, and transparency.  If that is the environment in which you can shine, then the rewards for high performance can be yours.
As a responsible employer Umeme is committed to providing competitive employment terms to its employees, in addition to providing safe and reliable electricity, improving customer service, minimising energy losses and operating in a cost effective manner. To help in achieving these goals Umeme is looking to recruit individuals with high integrity, dedication and commitment at the summit in order to contribute to the growth of Umeme, Uganda and their own careers. 
Umeme's shared purpose is an electricity retail and distribution business providing exceptional customer services in a safe, reliable and cost effective manner with a workforce that is well motivated and skilled, generating sufficient profits to sustain and build the business while providing value to shareholders.  Your opportunity to be part of this purpose exists now.  A return to Uganda to enhance your career prospects could not come at a better time.  Link your homecoming with the opportunity to learn, growth and benefit with the growth of our business.  Celebrate 50 years of independence by making your move to an organisation with a bright future.