Talent Agenda Series Conference – Johannesburg 2015: Speakers
Download the Latest Agenda
To download the latest agenda with speakers, please complete the form below
[easy_contact_forms fid=15]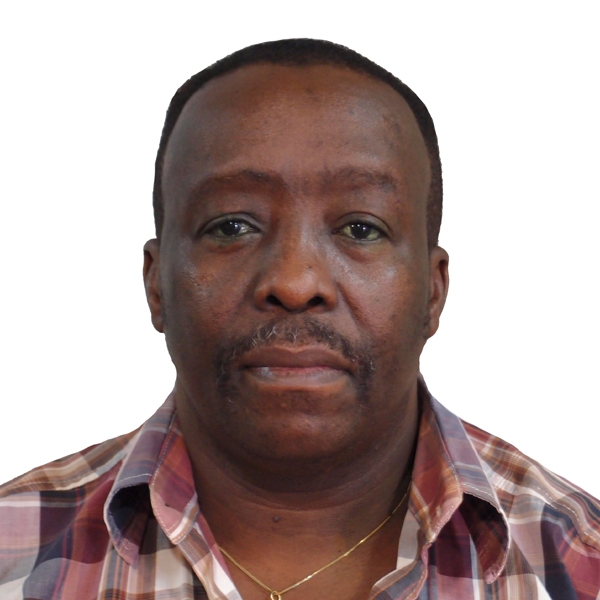 Alban Mwendar
Group HR Director
Kenya Airways
Alban is a 53 year old Kenyan with B.Ed. (1st class Hons) and MBA (University of Nairobi) degrees. He has worked in 5 different corporate organisations in different capacities – for a total of 28 years.
He started off as a Management Trainee in Unilever Kenya (EAI) and grew over 8 years through the ranks as a Personnel Assistant – Industrial Relations, Factory Personnel Manager, Training & Development Manager, and Logistics Sourcing Manager. He moved on to British American Tobacco (BAT) where he worked as Head of Human Resources for 5 years, and was a member of the BAT (Kenya) Executive Committee. He then moved onto Kenya Commercial Bank (KCB) in Yr 2000 as the Group HR Director for 4 years, also on the Group's Executive Committee. He has also been the Group HR Director of East African Breweries Ltd (EABL), a member of the EABL Group Executive, and a Board member of Kenya Breweries Ltd for 7 years. He is now the Group HR Director of Kenya Airways Ltd.
In the past, he has served in senior capacities in various bodies eg. in the Institute of HRM (Vice Chairman), Kenya Institute of Bankers (Vice Chairman), Board of Governors Alliance High School, Chairman – Methodist Guest House, Executive Council Member – Agricultural Society of Kenya, etc. Alban is currently also a Director on the Boards of Jamii Bora Bank and the African Banking Corporation Group.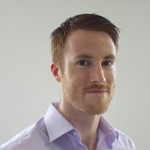 Alex Mugan
Marketing Director
Global Career Company
Alex's approach to the Marketing function centres on value proposition, the creation of a compelling story and the need to re-position Marketing at the core of the commercial approach in a changing sales environment.
Alex has led Marketing teams focused on B2B and B2C across a variety of sectors, and specialises in working across the strategic and operational, from positioning the Marketing programme within the wider business, to Marketing planning across digital and offline channels.
Alex heads up the team at Global Career Company, where his efforts support the delivery of Recruiting Excellence for Africa, by positioning the biggest brands to meet the brightest talent. He is a graduate of the University of Cambridge with an MA in history.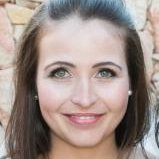 Alicia Retief
Sub Saharan Africa Business Partner
Citi
Alicia's bio will be available shortly.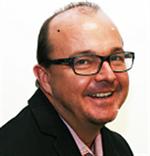 Brent Cairns
Talent Strategist
Accenture
Talent Strategy and Learning lead for Middle East, Africa, Turkey & Russia. Brent is a creative and passionate professional with over 17 years' experience and a proven track record for delivery in the Human Resources and Information Technology industries in South Africa and Globally. Strongly committed to working with colleagues to align the HR Strategy with Business Strategy in order to achieve corporate goals. Passionate about Talent, Learning, Equality, Gender Diversity and Empowering Woman.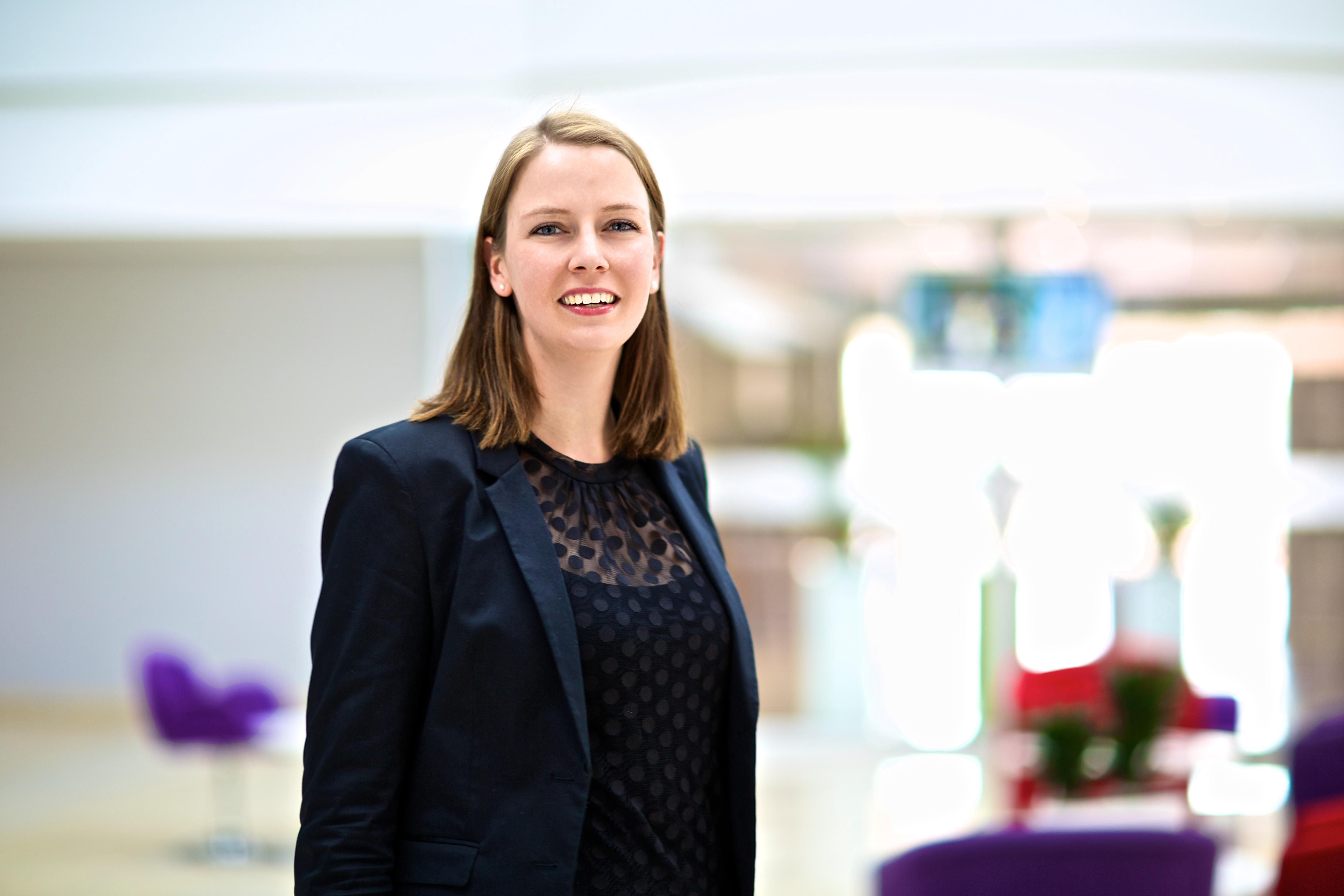 Caroline Berns
Head of Talent Acquisition
Ericsson

Caroline Berns is responsible for the management and implementation of Ericsson's talent acquisition strategy across sub-Saharan Africa.
After graduating in Information Engineering at one of Germanys highest ranked research universities she commenced a career in IT Project Management. She soon discovered that her real passion was within ICT recruitment and joined Experis, which is the IT Projects & Solutions sourcing subsidiary of ManpowerGroup. Caroline headed up Experis operations within the Basel and North-West Switzerland region as well as Austria, in addition to managing various pan-European resource delivery projects.
In 2012 Caroline decided to leave Europe and moved to South Africa, where she joined Ericsson. Based in Johannesburg she oversees Talent Acquisition for the whole of sub-Saharan Africa. She is responsible for providing insights and strategy development for all talent acquisition activities, serves as the trusted advisor to the business stakeholders, drives key recruitment initiatives and ensures that the recruitment strategies align with Ericsson's business objectives. Caroline is deeply passionate about driving diversity as well as graduate/intern programs and is member of various councils and committees.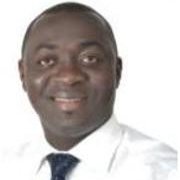 Chris Mills
Regional HR Manager Sub Saharan Africa
Expro
Chris, a Ghanaian national joined Expro in 2012, as the Regional HR Manager for SSA, one of Expro's fastest growing and developing regions. He relocated to Ghana in 2011 after working in the UK for over 12 years.,
He has an accomplished HR background having worked both in Ghana and the UK with organizations such as Network Rail, Thales, Carillion Health Plc and prior to joining Expro, with Standard Chartered Bank where he was the HR Manager, with a client group that support six West African countries.
Chris hold's an MSc in Human Resource Management and is a Member of Chartered Institute of Personnel Development(MCIPD). He has extensive experience in project & change management, coaching and Employee Relations. He has a track record of working with businesses to deliver performance improvements.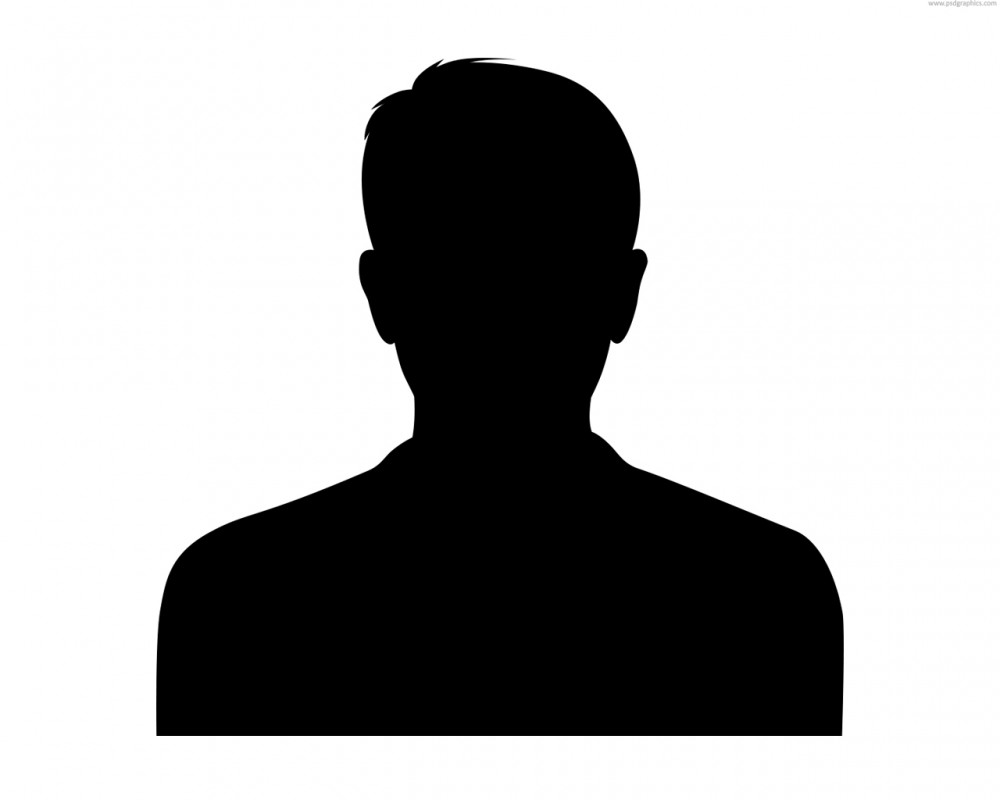 David Ssegawa
Chief HR Officer
Airtel
David's bio will be available shortly.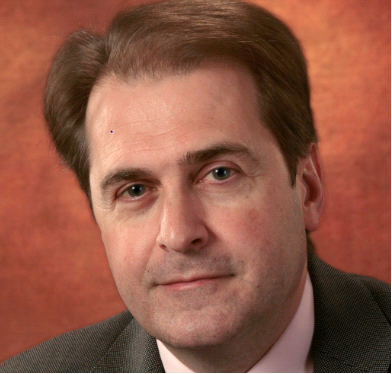 David Wightman
HR Director- Eastern Europe, Africa & Middle East
Heineken
David Wightman is Senior Director HR, Africa, Middle East and Eastern Europe.
David's day-to-day responsibilities include HR strategy and the direction of all HR activities in the Africa, Middle East and Eastern Europe region, comprising 19 operating companies and 20,000 employees from South Africa to Lebanon. David's current priorities include the development of the next generation of leaders, growing functional capability and building HR professionalism in the region.
David is a member of Heineken's Global HR Leadership Team, and a member of the CEIBS Africa International Advisory Board.
David holds a Bachelor's degree from the University of Kent in the UK, and an MBA from Imperial College, London University.
David started his career working in production management in the UK, and then moved to the Far East to set up and run a manufacturing company. He spent some time working for the British government before moving into HR firstly in the UK public sector and then as a management consultant.
David joined Heineken in 2003 as Global Director of Reward and Performance. In 2007 he took on responsibilities supporting the integration of Scottish & Newcastle into Heineken, and in 2008 he was appointed HR Director, Africa and the Middle East. In 2015 we was appointed Senior HR Director, Africa, Middle East and Eastern Europe
David is married with 3 children and lives in Amsterdam and the UK.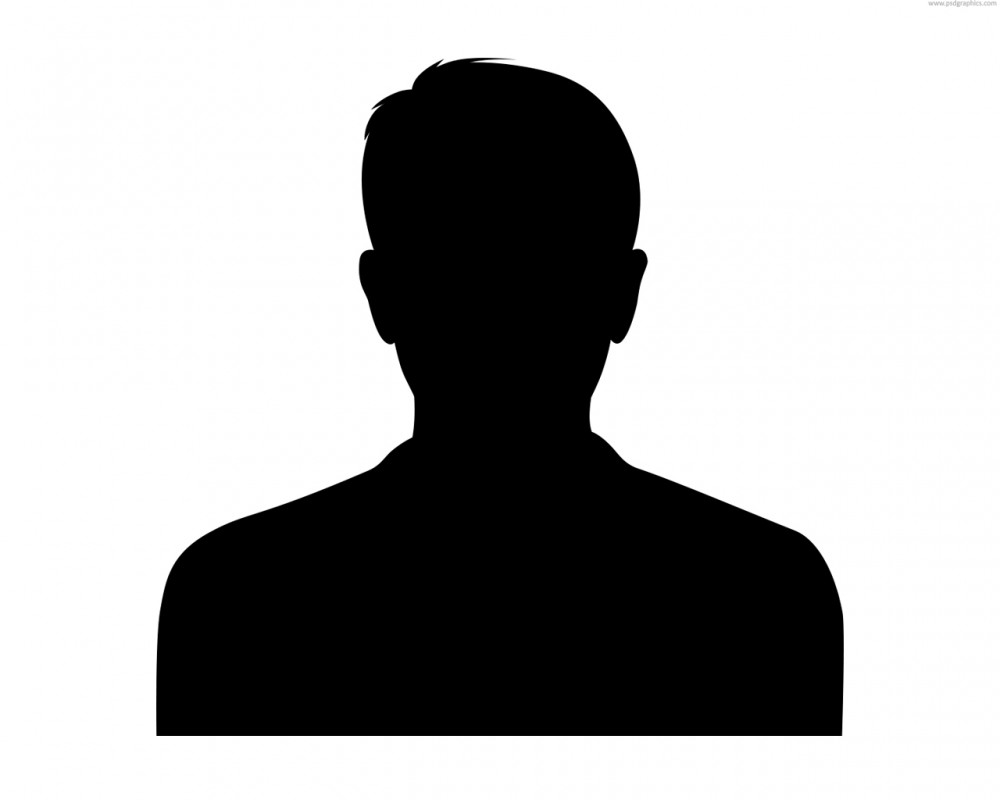 Dheshni Gunpath
Talent, Organisation and Effectiveness Lead
Wrigleys
Dheshni's bio will be available shortly.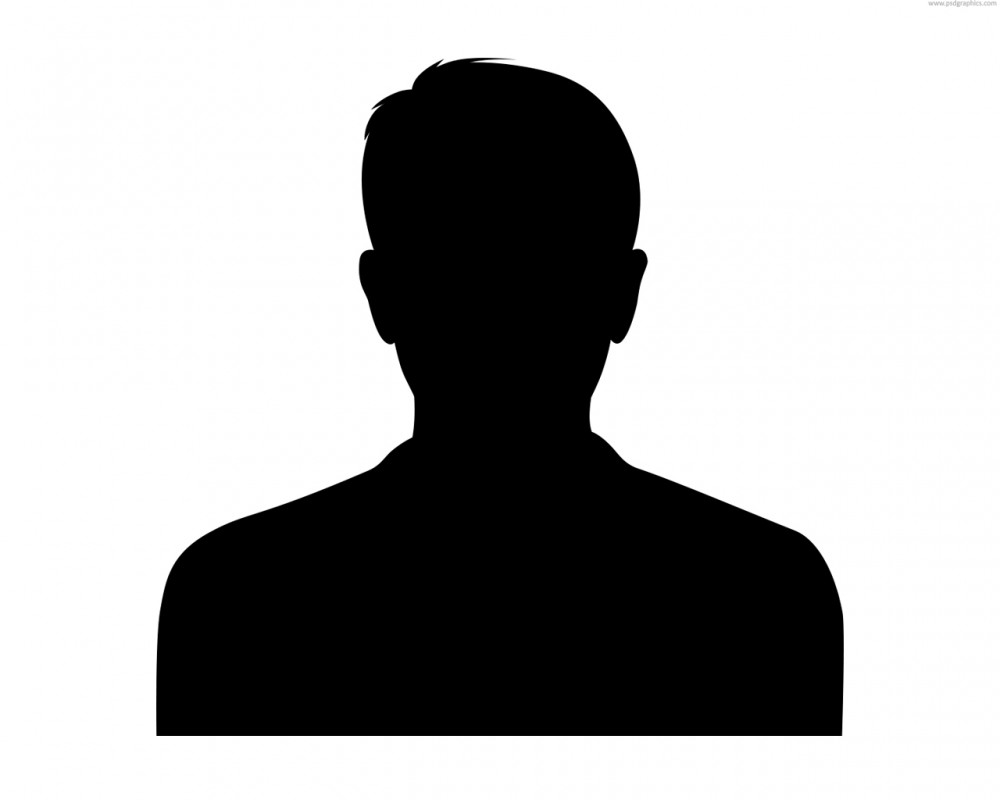 Elizabeth Warren
HR Consultant
Ex Standard Bank
Elizabeth's bio will be available shortly.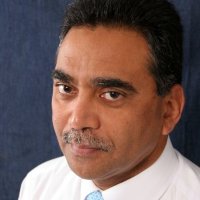 Geoff Jacobs
HR Executive
Safmarine
Wealth of HR and Organisational Development and Transformation experience in both the Private and Public sectors. Strongly entrepreneurial with an interest in enhancing organisational effectiveness of Broad-based Black Economic Empowerment entities.
Specialties: Organisational development, consulting in organisational transformation, people development, employee relations advocacy, industrial relations consulting, managing transformation.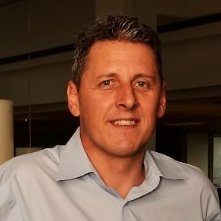 George Honiball
Senior Manager – Talent
Neotel
George is an Industrial and Organisational Psychologist and has worked as a senior line manager and executive consultant for a number of blue chip companies in South Africa and in England. He is currently the Senior Talent Manager at Neotel and is responsible for Learning, Retention and Talent Acquisition. He has interviewed hundreds of candidates over the years; from CEO's and Directors to secretaries, salespeople and computer programmers.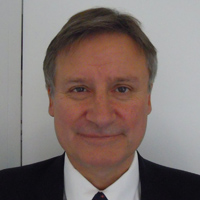 Graeme Taylor
Chief HR Officer
Puma Energy
Graeme is a senior, highly international Human Resources professional with a strong track record in leading organisations successfully through change across international markets, including Africa. He has specific expertise in change management and HR/business re-structures in numerous sectors (transportation, automotive, FMCG, retail, financial services, professional services, manufacturing). He has held line and corporate HR positions in 8 countries across 3 continents, and has significant M&A experience from HR standpoint, including due diligence and post-acquisition review.
He is currently Chief Human Resources Officer for Puma Energy, the high growth US$ 15 billion mid and downstream oil company that operates in 45 countries globally, including 18 in Africa. He is based in Geneva, Switzerland and whilst globally responsible for HR across the Puma Energy group, he has a particular focus on Africa which is the largest region in the group. Due to the acquisitive nature of Puma's growth, he has HR led over 20 acquisitions globally over the past three years, including overseeing significant acquisitions across Sub-Sahara Africa.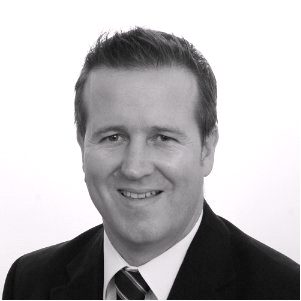 James Shepherd
Managing Director
Aggreko

James shepherd was born in Nigeria in 1972 as a child he lived in numerous countries. He is currently based in Dubai, UAE where his wife and two children live. James joined Genko BV a subsidiary of Aggreko in Holland in 1991 as an apprentice. After his apprenticeship he worked as a site engineer in Sri Lanka in 1994 the first Power project for Aggreko, culminating in him becoming regional commissioning engineer Middle East .With the formation of Aggreko International Power Projects in mid 2000 he moved on to a new role to become a Commissioning & Field Support Manager for AIP. In 2003, James was promoted to Central Operations Manager and was responsible for functions like the Service and Repair Center, Base Operations, Fleet & Logistics, Stores & Commissioning & Project Management. It was in 2005 James became Area Director for Aggreko Middle East responsible of all facets of P&L ,projects and the operations . He was responsible for growing a substantially projects business from $11 million to $156 Million revenue through projects in Oman, KSA, Pakistan and Yemen .Following a restructure of the International and Middle East business James was appointed to the Aggreko International Board as Managing Director Southern and Western Asia in 2009 with responsibility of all facets of the business within the region and lead the team who integrated the acquisition of Cummins rental India into Aggreko. 2010 saw James become Managing Director of Southern and Eastern Africa – Yemen and Pakistan as part of the Aggreko International board. Securing and executing projects such as the football world cup in South Africa, the first cross boarder IPP for Eskom. A further restructure of the Aggreko business in 2012 saw him become the Managing Director of Southern and Eastern Africa ,Yemen, Pakistan – Russia and CIS with revenues in excess of $320 million and profits in excess of $126 million. Tasked with restructuring the Russian business unit James recruited a full management team for Russia and CIS whilst implementing a new strategy for the region, having dealt with Sanctions and numerous other challenges of the CIS region. In Dec 2014 James was appointed as the MD Africa reporting directly to the CEO Aggreko PLC covering all 54 countries with four direct reporting MDs generating over $500 million of revenue and $260 million of profit the role he holds today as part of the Aggreko executive team.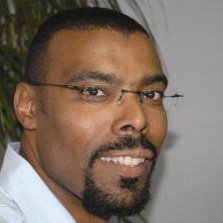 Junaid Allie
HR Director
Barclays
Junaid's bio will be available shortly.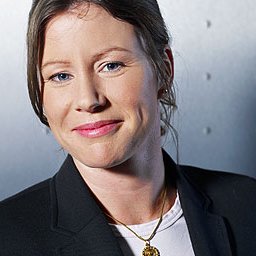 Marie-Louise Ek
Head of HR
APM Terminals
Marie Louise's bio will be available shortly.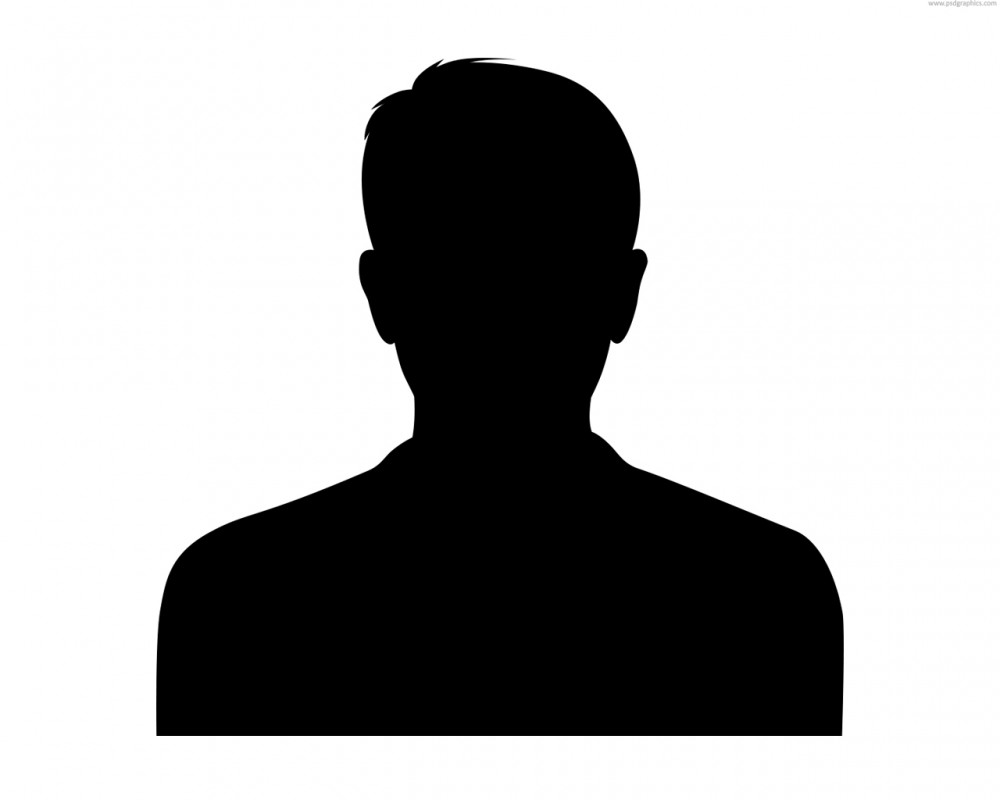 Marine Boucher
Head of Marketing
Steelcase
Marine's bio will be available shortly.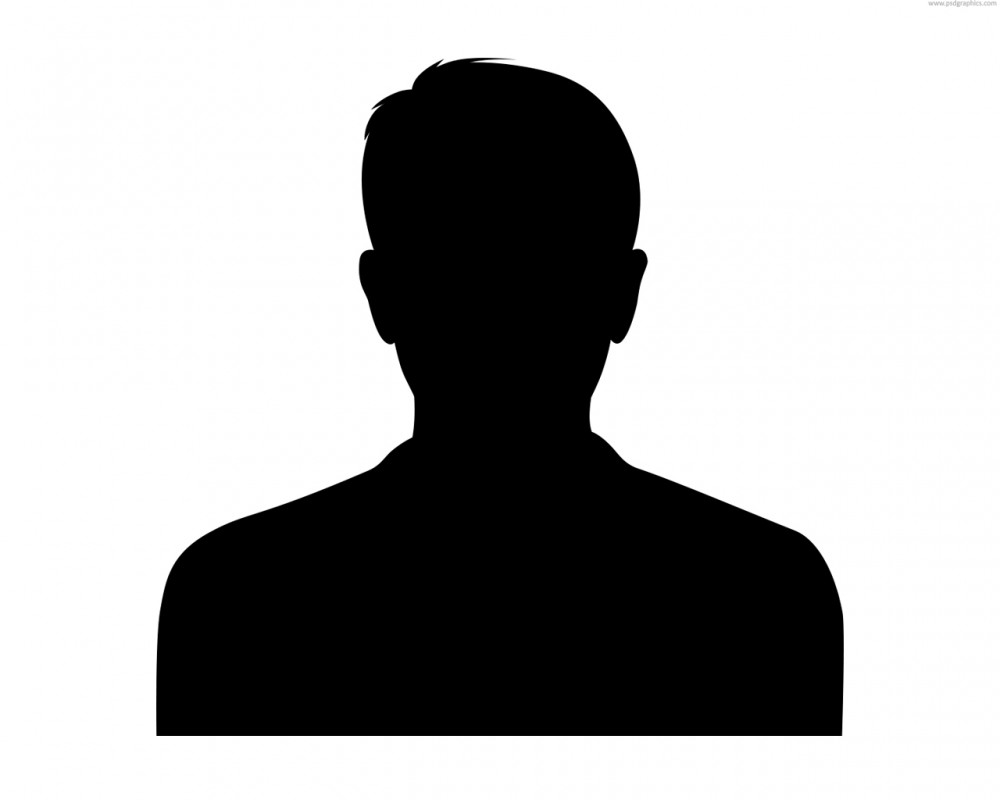 Matimba Mbungela
Chief HR Officer
Vodacom
In depth professional HR expertise in different portfolios and industries since 1991, delivered valuable contributions from operational to strategic levels throughout my career.
Specialties: HR Strategy, Learning and Development, Performance Management, Employee Relations, Change Management and Project Management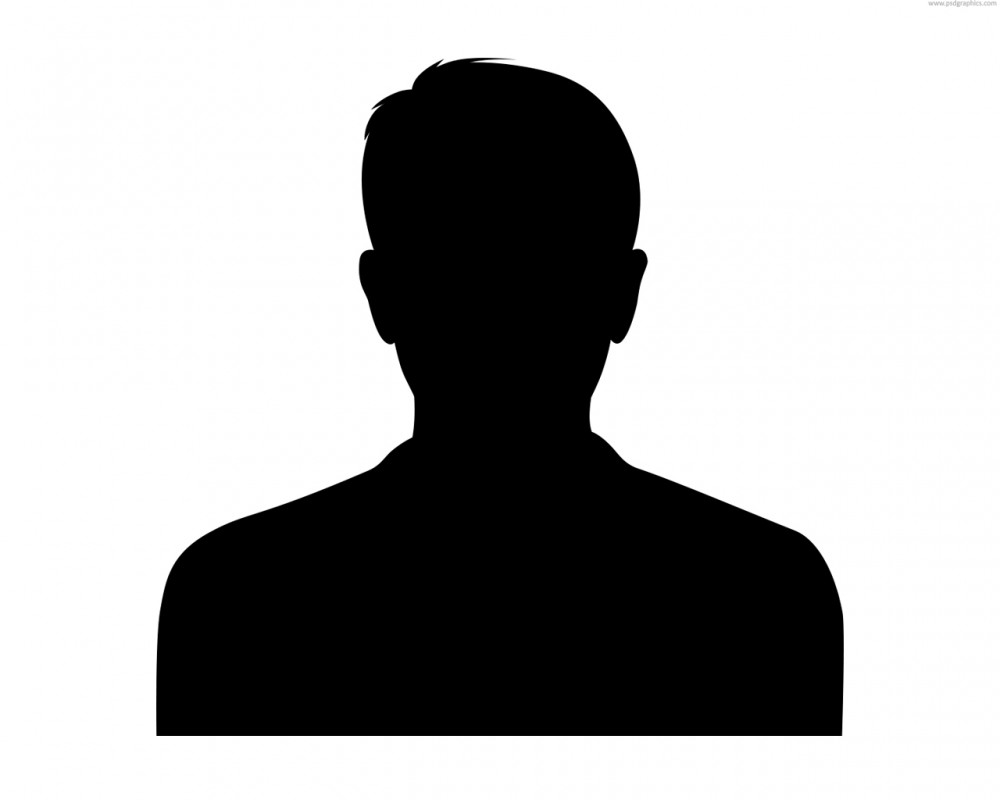 Mechell Chetty
VP of HR
Unilever
Mechell's bio will be available shortly.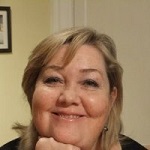 Meryl Bengtsson
Human Resources Director, East and Southern Africa Region
Bolloré Africa Logistics

Meryl has a wealth of experience in Human Resources, having started her career working for Coca Cola Bottling Plant in South Africa. Her travel lust has seen her travel and work in such far-flung places as Los Angeles, Copenhagen, Czech Republic, the United Kingdom and Botswana. During her career, Meryl has had the opportunity to work in a variety of industries with human resource management responsibility of different countries – particularly in Africa. This experience has garnered her valuable insight into different cultural contexts and the challenges that industry faces regarding the recruitment and retention of key talent in an emerging continent.
She holds a Master of Science Degree in International Human Resource Management from the University of Liverpool.

Nhlamu Dlomu
Partner- People & Change
KPMG

Nhlamu's bio is on its way.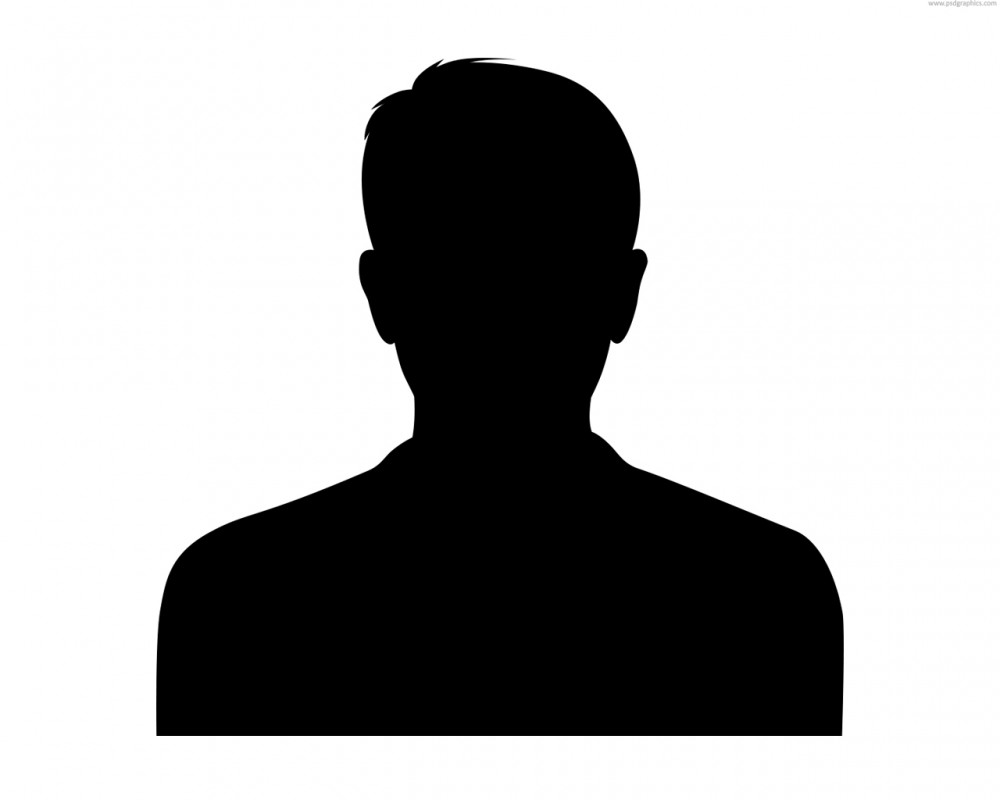 Nyasha Mutsai
Head of HR – Southern Africa
British American Tobacco
Nyasha's bio will be available shortly.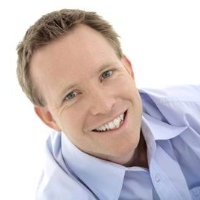 Patrick Hull
Leadership Development Director
Unilever
Patrick's Bio to Follow.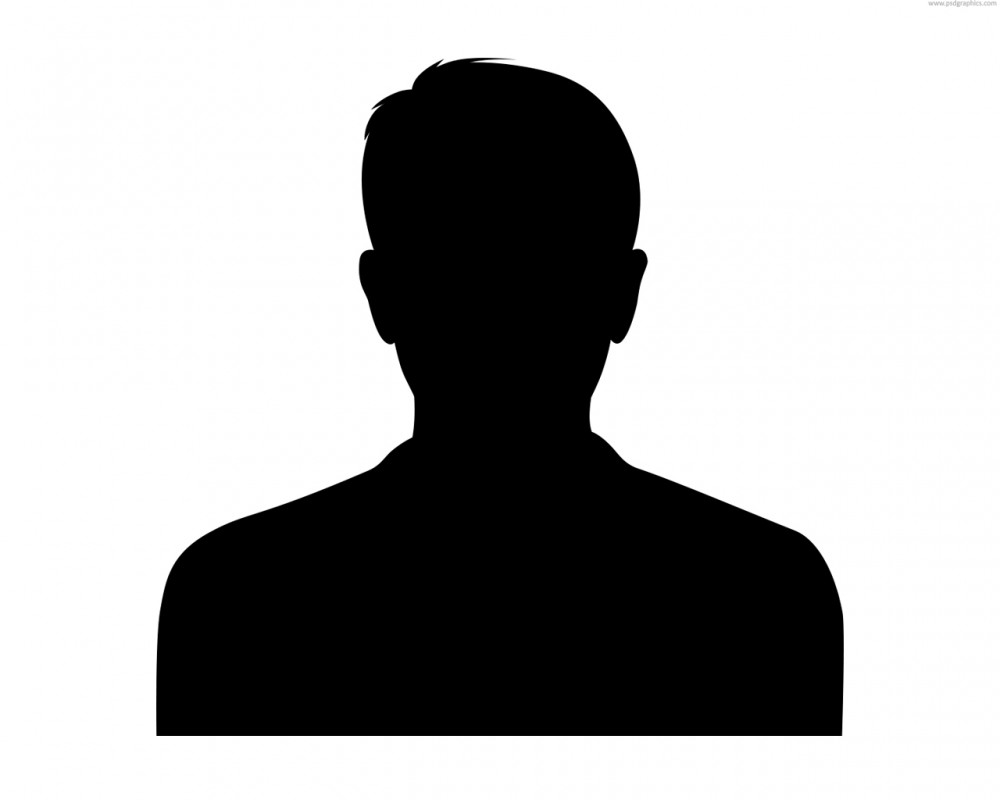 Paul Kasimu
Group HR Director
East African Breweries
I am an impassioned and self-driven HR professional who has enjoyed a broad spectrum of experiences across Africa and the UK, over the years, I have worked in the public sector as well as financial, airline and FMCG industries. I worked for Barclays Bank within and outside Kenya for many years. I spent a five year stint at Kenya Airways before transitioning to East African Breweries Ltd. (EABL) where I lead the people function. I am also the current Chairman of the Institute of HR Management in Kenya and has previously been voted the Manager of the Year during the Company of the Year Awards (COYA) in Kenya. In 2012, EABL was voted the Best Company to Work For in a survey organized by Deloitte.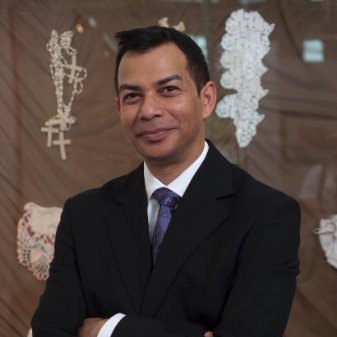 Paul Norman
Chief HR Officer
MTN
Paul Norman is the Group Chief Human Resources and Corporate Affairs Officer at MTN Group.
He has been an executive at MTN since 1997. He is a member of the Group Exco and has played a key role in MTN's evolution from a single country business to a global business with a footprint in 22 countries.
Paul has a Masters degree in Psychology from Rhodes University and also graduated from IMD in Switzerland with an MBA. He is a qualified Psychologist and before moving into Industry, he ran his own private practise.
As an HR professional Paul has positioned MTN as an employer of choice across all its markets. In 2003 Paul was also awarded HR Practitioner of the Year by the Institute for People Management (IPM). In 2012 he was recognised by the South African Board for People Practices (SABPP), with the Life Time Achievement Award. According to SABPP, the award was in acknowledgment of his great contribution to the advancement of the Human Resources profession, not only in South Africa, but across MTN's 22 countries of operation.
He serves as a director on several of MTN's Subsidiary Boards. He has also established various entrepreneurial ventures in the food, motor and alternative energy sectors.
Paul is passionate about socio-economic development in SA and Africa and he believes that the Continent requires more impactful leaders who embrace the reality that profits cannot be made at the expense of communities..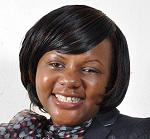 Precious Murena
HR Director, Zimbabwe
Lafarge
Precious Murena has 10 years working experience in different industries: Mining, Manufacturing, Retail and HR Consultancy. She is known for her passion and drive for businesses to adopt workforce Diversity & Inclusion as a lever for competitive advantage. She focuses particularly on Gender diversity & Disability. She has addressed many leaders from various organisations at Key business forums in Africa around this topic. She is also known for her celebrated achievements in Talent management and people development at Lafarge. Her extensive work and focus on bringing value addition to the employee in Lafarge was what landed Lafarge Zimbabwe the prestigious Best Employer brand award in 2014.
Precious sits on the board of the Marketers Association of Zimbabwe. She has a Master's in Business Administration from the University of Zimbabwe, a Bachelor of Science Honors degree in Psychology from the University of Zimbabwe and a Diploma in Personnel Management from the Institute of Personnel Management Zimbabwe (IPMZ)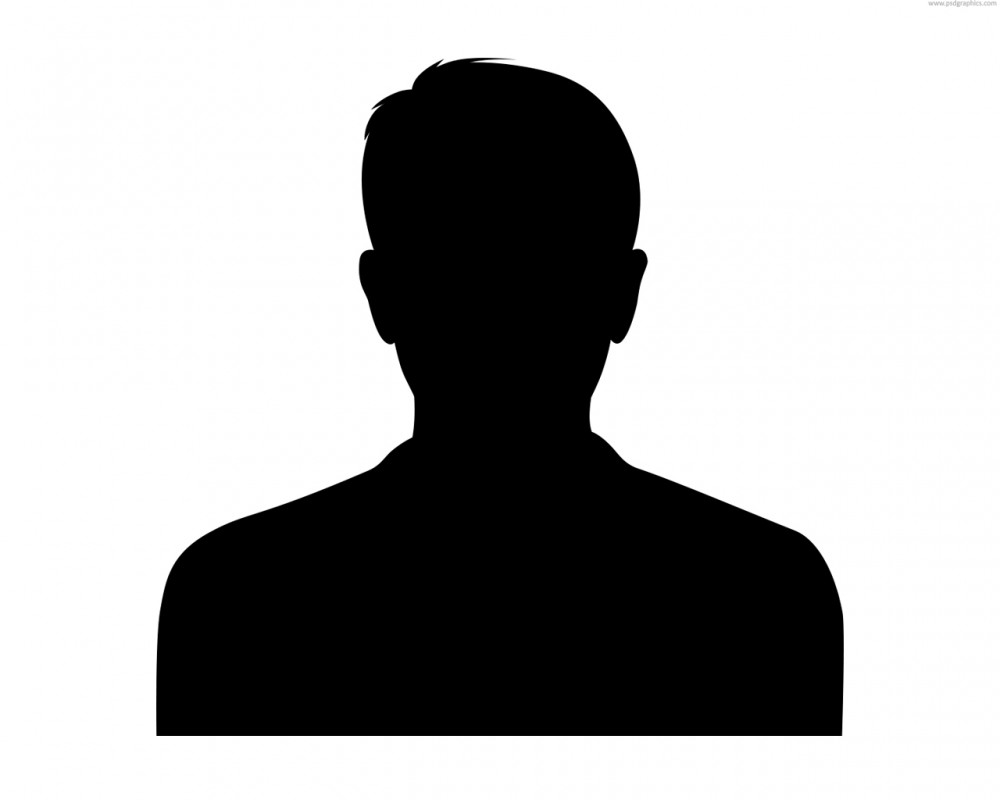 Roy Masamba
HR Director
Safaricom
A results-oriented HR professional with over 20 years experience gained working in various countries (Europe, USA, Africa and Middle East) at executive level for a London based FTSE 100 Telco and FTSE 100 FMCG , and for a Dutch and Middle East based mobile phone operator with operations in 24 countries in Africa and Middle East. Culturally adaptable team player motivated by challenge and achievement. Experienced in managing HR functions to deliver competitive advantage through increased employee engagement. An Engineering background, a reputable MBA education, coupled with experience in other functions, have provided a broad business and commercial understanding required to be effective at Executive roles in International HR Management.
Specialties: International Human Resources Management
Operations Management
Mobile Telecoms
FMCG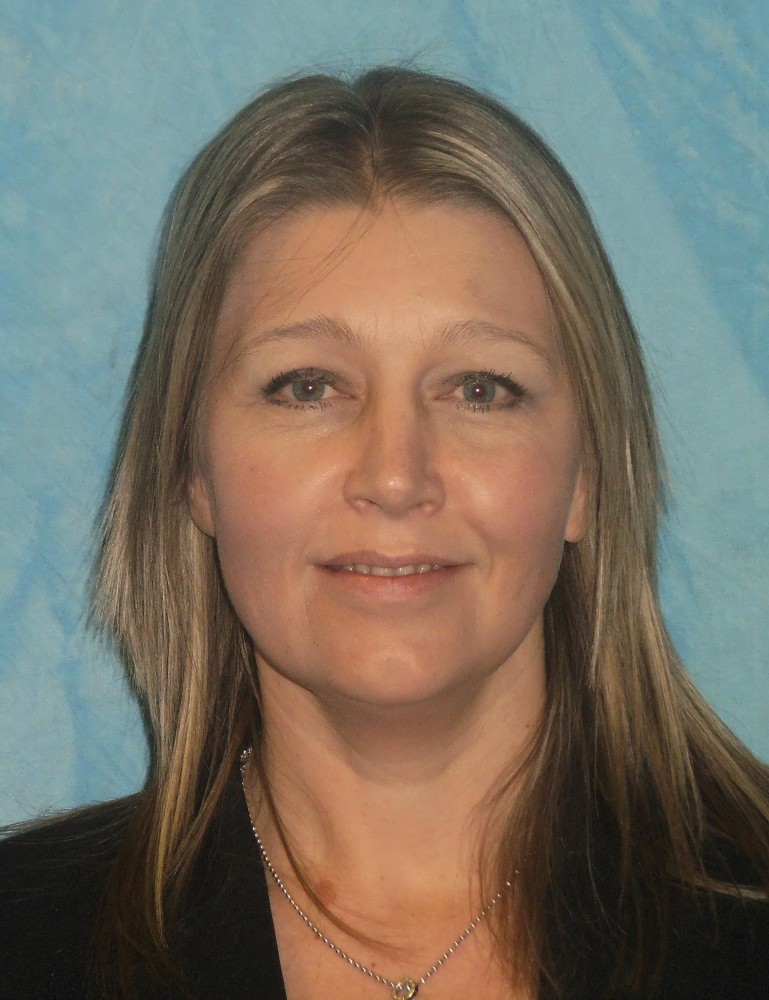 Sam Schlimper
HR Director
Barclays Africa
Being business savvy and commercially astute with a passion for results are some of the ingredients that are required to transform Talent Acquisition for Barclays Africa. As Head of Resourcing for Barclays Africa Sam is responsible for providing the strategy, direction and framework for Talent Acquisition. With a scope of 14 countries under her ambit she is required to be globally connected, regionally relevant and locally grounded.
She has an impressive track record having led Resourcing for the Enabling Functions at Standard Bank, was instrumental in the turnaround strategy for Mindcor as well as managing her own company. Her innovation in providing talent solutions not just for the now, but also for the future, sets her apart in her field. Her core experience lies in understanding the "as is" and "to be" talent requirements of clients both internal and external, and the design and implementation of solutions that successfully bring these about. In her last 10 years in the industry, she has brought about talent acquisition, training and flexible workplace solutions for a variety of corporate clients both in South Africa and in the United Kingdom.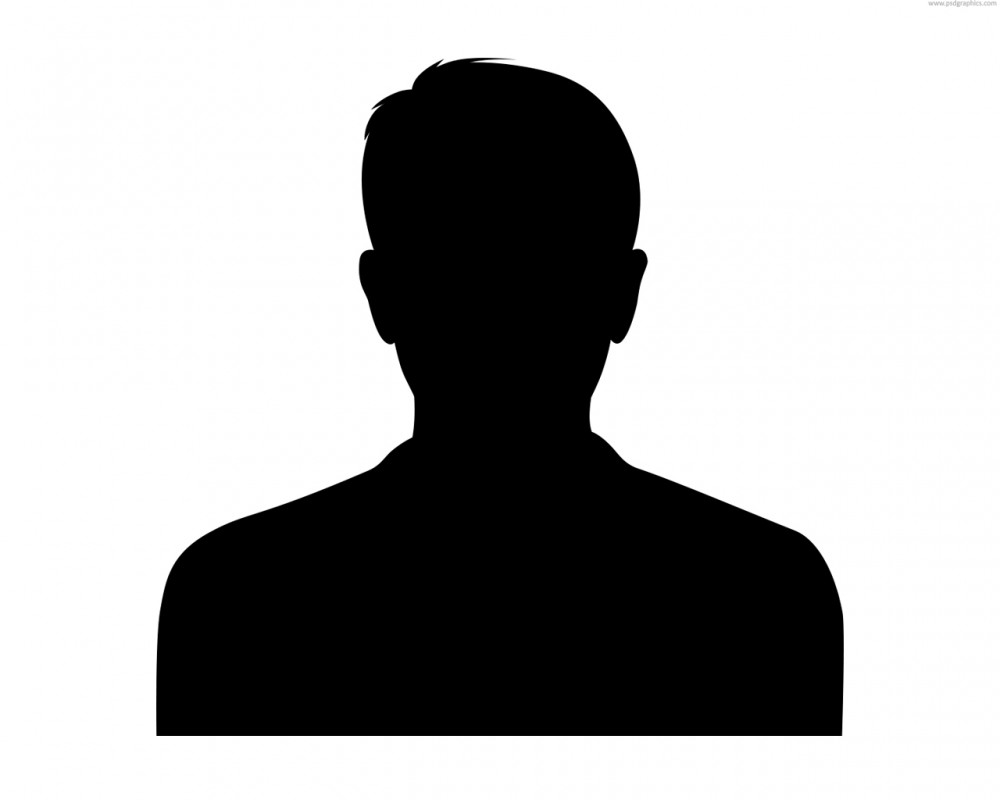 Selinah Liphoko
HR Director
L'Oreal
Selinah's bio will be available shortly.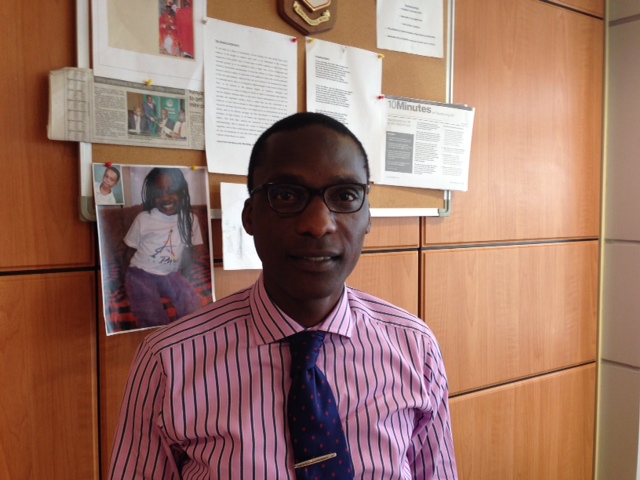 Stephen Tio Kauma
Director, HR
African Export-Import Bank
Tio is an HR professional with 20 years of international business management experience. He has worked as a Business Advisor with KPMG, HR Consultant with PricewaterhouseCoopers, and Head of HR for Lafarge Cement (Hima Cement) in Uganda. Since 2008, he has been working as Head of HR for the African Import-Export Bank (Afreximbank) a Pan-African multilateral Bank Headquartered in Cairo, Egypt. He holds a BA and MBA from Makerere University, Uganda and a Diploma in HR from Uganda Management Institute.