Client Profile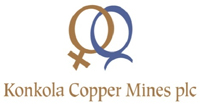 Vedanta Resources Plc, is a LSE listed FTSE 100 company with a market cap including that of its listed subsidiaries of about $ 50 billion. The Group's revenue and EBITDA for 2011-12 is estimated at $ 20 billion and $ 9 billion respectively (as per analysts' estimates). We operate across the following core business sectors: Zinc-Lead-Silver, Copper, Aluminium, Iron ore and Energy, with operations located in geographies spanning India, Australia, UAE, Zambia, South Africa, Namibia and Ireland. Over the past 5 years the group has displayed exemplary appetite for organic and inorganic growth – with an industry leading organic growth program of $ 20 billion nearing completion.
Konkola Copper Mines Plc (KCM) is Zambia's, and one of the world's largest copper mining companies. It currently generates close to $2 Billion USD in revenues annually. KCM is an integrated copper producer with large open pit and underground mines, concentrators, smelters, refineries, acid plants and tailings leach plant on the Zambian copper belt. The company has invested over $2 Billion USD over the last 5 years in growing the business and is expected to increase its copper production from just under 250,000 TPA to over 400,000 TPA in the next three years. The operations are located at the towns of Chingola, Kitwe, Chililabombwe and Nampundwe. A new smelter of 300,000 TPA capacity using direct to blister technology was commissioned in 2008 in Chingola.  The Konkola Deep Mining Project (KDMP) is underway to expand the capacity of Konkola underground mine more than three times.
KCM's vision is to be a world class Copper Mining and Metals company, leveraging mineral and human resources in a responsible way to enhance stake holder value and become the pride of Zambia.