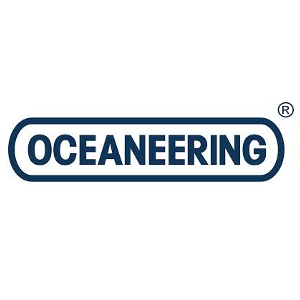 Oceaneering has been operating in Angolan waters since the early 1980's performing diving, Remotely Operated Vehicle (ROV), project management, integrity management, inspection and vessel services. Oceaneering Angola S.A. is a subsidiary of Oceaneering International, Inc., a global provider of engineering services and products primarily to the offshore oil and gas industry, with a focus on deepwater applications. While Oceaneering began as an air and mixed gas diving business in the Gulf of Mexico, it has now become a provider of diversified, engineering services and products operating worldwide. Since 2007, over half of Oceaneering International's annual revenue has come from work outside the United States with West Africa, and in particular, Angola, providing the largest percentage. Angola is the only operations area outside of the United States where all of Oceaneering's Oilfield Divisions have representation thus making it one of Oceaneering's key operating areas.
Oilfield Divisions:
Remotely Operated Vehicles (ROV)
Subsea Products
Subsea Projects
Inspection
Oceaneering Angola operates 26 work-class ROV systems offshore Angola supporting rig and vessel activities with work scopes including drill support, well intervention, completions, inspection and construction tasks. These activities are supported by a pool of over 550 ROV technicians including 115 Angolan nationals.