Client Profile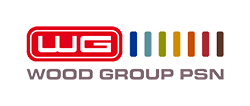 Wood Group PSN, a division of Wood Group, are the largest provider of brownfield services to the oil and gas industry.
Our global network of over 28,000 people in more than 35 countries offers high integrity services that optimise the performance of facilities, maintain production, reduce operating costs, ensure asset integrity and extend the operating life of fields.
Wood Group comprises three divisions:
- Wood Group PSN
- Engineering
- Gas Turbine Services
At Wood Group PSN our ambition is to be the best production services company to work for, the best production services company to work with, and have a relentless focus on continuous improvement. To achieve this, we put our core values at the centre of all that we do; they are our guiding principles under which we operate
Wood Group's Production Facilities business and Production Services Network (PSN) merged on 20th April 2011 to create Wood Group PSN.
The merger created the world's leading brownfield service provider with annual revenues of around US$3 billion and a strong workforce.
Our global network is helping the world's energy companies get more from their assets. Wherever our customers have operations, we are there to support them. We have offices across our six global regions. We move our people where they are needed and we recruit and train local people, wherever possible, as the demands of each project require.
Wood Group PSN in Africa…
We're pioneering safety training and prioritising the direct hire of local people in Africa.
Our network expands to Tunisia, Algeria, Nigeria, Ghana, Chad, Cameroon, Equatorial Guinea, Uganda, Angola and South Africa.
By working closely with local companies and vendors to strengthen their safety and operations, we help them both to meet our demands and to build a more sustainable future for themselves in the globalised marketplace.
Our intensive programme in language, communication and technical training, including local graduate secondments to our UK head office, ensures the rapid replacement of expatriate staff with local staff in leadership positions.
Each of our project teams gets involved in a range of initiatives to assist local communities; they form committees made up of expatriate and national workers to decide on priorities, and not only donate funds but also get involved in training and providing resources.
We are in Africa because we want to put our extensive expertise of mature fields and facilities to good use in building and extending the life of our customers' new and established facilities.