Careers in Africa Recruitment Summit
Lisbon: 24-26 April 2015
Interview and recruit the leading talent from the Lusophone Diaspora across Europe
Why Lisbon?
No other event is better for recruiting Portuguese speaking Africans
Uniquely relevant for Angolan, Mozambican and Bissau-Guinean recruitment
Establish your employer brand in prestigious surroundings
An established event, drawing the best candidates for your shortlist
Our 550+ clients include:
Who can benefit from attending a Recruitment Summit?
Those keen to reduce cost per hire
Those seeking candidates with future leadership potential
Those who wish to promote their employer brand
Those aiming to hire a number of quality staff, fast
What will be delivered through the Summit service?
Sourcing through our 20,000 academic, media and professional channels and 500,000 strong global network of candidates, ambassadors, alumni and partners.
Pre-screening of candidates against your job descriptions by recruitment professionals to select from up to 15,000 attracted applicants.
A range of online and Summit employer branding activities, from sponsorship, to digital promotion, exhibition stand space, presentations, seminars and media promotion.
Networking and branding opportunities with up to 1000 invited candidates
What is the Process?
Speak with our team and outline your needs
Book your place and reserve an exhibition and seminar spot
Work with your Recruitment Project Team to perfect your employer brand promotion, job descriptions and requirements
Receive your candidate shortlists and review
Attend the Summit and interview your candidates
Network with hundreds of high-level African professionals and build employer brand
Follow up with candidates and advance the process, or have our team handle that for you
Anticipated Candidate Demographics
---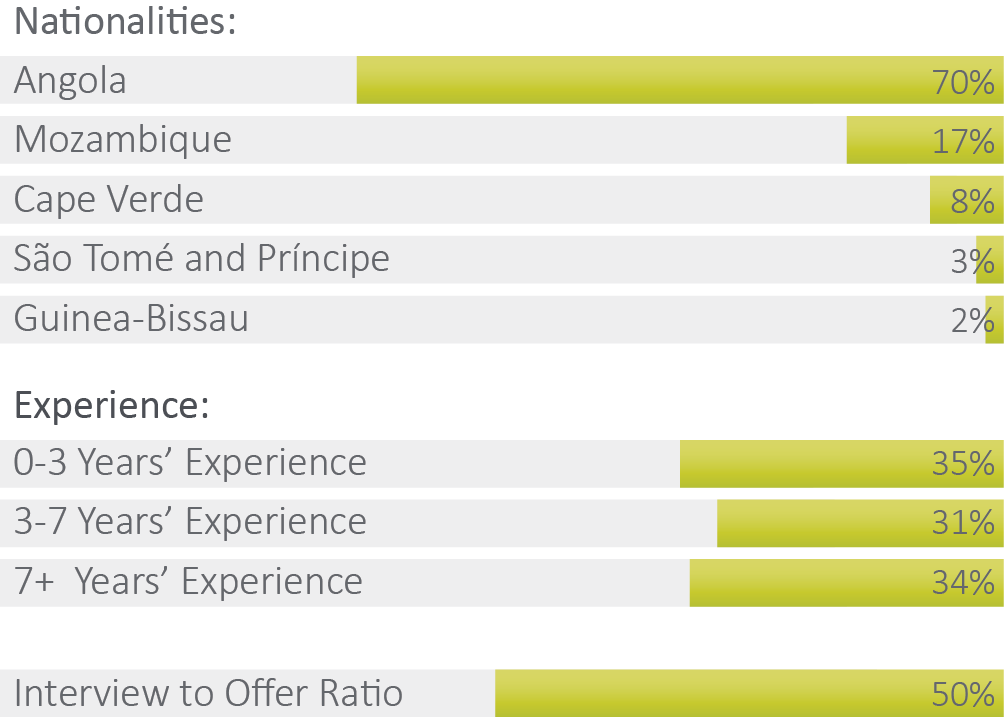 Employer Factsheet
---
Why Choose Careers in Africa?
---
We want to inspire complete confidence as your recruitment partner. View our track record to understand how we will ensure we deliver for you.
Recruitment Summit Case Studies
---