Client Profile

FMC Technologies, Inc. (NYSE: FTI) is the leading global provider of technology solutions for the energy industry. Named by FORTUNE® Magazine as the World's Most Admired Oil and Gas Equipment, Service Company in 2010, the Company has approximately 12,500 employees and operates 27 production facilities in 16 countries. 
FMC Technologies designs, manufactures, installs and services technologically sophisticated systems and products such as subsea production and processing systems, surface wellhead systems, high pressure fluid control equipment, measurement solutions, and marine loading systems for the oil and gas industry. 
It is the largest supplier of subsea production and processing systems in Africa with equipment installed in a range of water depths in Libya, Mauritania, Ivory Coast, Ghana, Nigeria, Equatorial Guinea, Congo, Angola and South Africa. 
Increasing demand across the continent has initiated significant investment in facilities together with a high level of recruitment and training of local staff and triggered a growing demand for local manufacture. This demand is particularly high in Angola and Nigeria where large state of the art service bases in Luanda and Onne are used for local manufacture and to provide offshore service support.  
FMC Technologies is currently evolving its business model to further increase the level of local execution, build additional skill levels and implement technology transfer into the Continent.  The goal is to continuously improve the quality of goods, services and support provided to the National and International oil companies operating in Africa.
Similar to our remote facilities in other regions (Brazil, Venezuala, Singapore etc), autonomous operation of our facilities by local staff is our company's long term objective.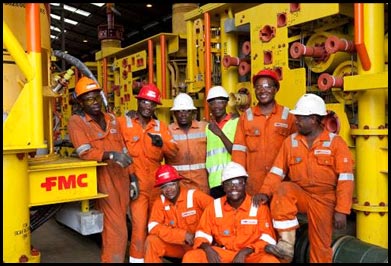 FMC Subsea Xmas Tree AssemblySonils Base, Luanda Angola FMC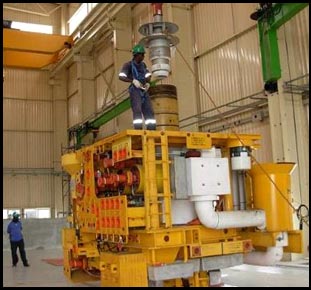 Subsea Xmas Tree AssemblyIntels Base Onne Nigeria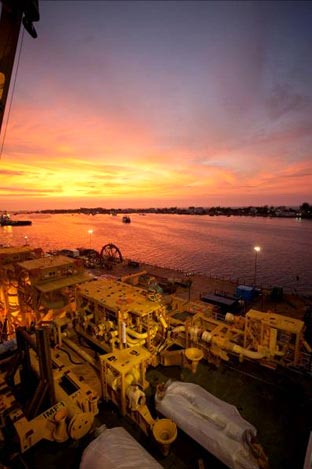 Subsea Processing Unit and Manifold Load Out ready for Installation Subsea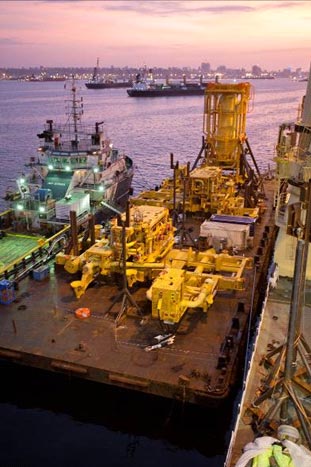 Subsea Processing Unit and Manifold Load Out ready for Installation Subsea